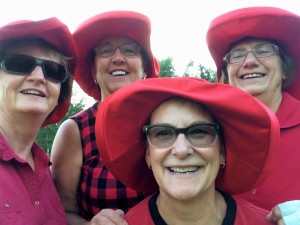 Submitted by:
June McKenzie |
The final event nite for Tuesday Gals Golf sponsored by Aspire Dental Clinic was held on Sept. 12, 2017 and was a huge success.
The Canada 150 theme brought out some patriotic outfits.
Click any picture for a larger version.
45 ladies had perfect summer weather to enjoy a fun game of 3 club only challenge which resulted in some crazy shots.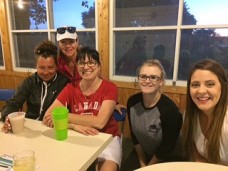 The evening was concluded with a lovely supper and some super prizes.
Tuesday evenings will still be open for all you ladies.