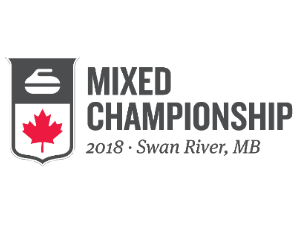 Submitted by:
Erin Brown |
Swan River Hosts
Canadian Mixed
Curling Championship
presented by Westman Communications Group

November 12-18, 2017
Swan River Curling Club
The top 14 mixed teams from across Canada will be competing for the national title and a chance to represent Canada at the upcoming 2018 World Mixed Championships.
Tickets
$100 Week Pass
$20 Daily Pass
$10 Evening Pass
Tickets available at the door. No tickets required.
Only available for the final draw of each day.
$15 Single Draw
Admission payable at the door for semifinal and final games.
Click Here For the Entertainment Lineup
Tickets available at:
Power Promotions
108-5th Avenue N.
Swan River, Manitoba
(until November 10, 2017)
Pay by credit card through phone or email
phone: 204-731-1680
email: powerpromotionsnow@gmail.com