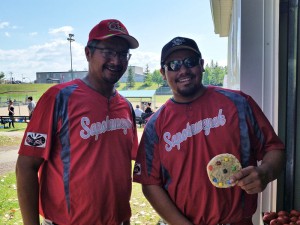 Submitted by:
Violet Plett |
Our fundraiser held on September 4, 2017 for the Barrows Gospel Jamboree went well. The weather was mostly nice with only a light shower for a short while.

Click any picture for a larger version.
Thanks to all who were playing ball and watching who supported our food booth.

A special thanks to those who came extra just to buy food and encourage us.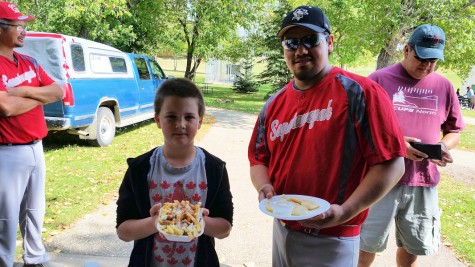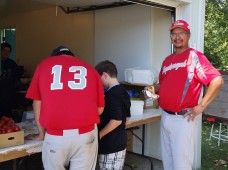 Thanks too to Calvin Campeau (pictured right) from Sapotaweyak for organizing the tournament and inviting us to do the food.
Thanks to Legion Park for the facilities. Without many, our day would not have turned out well.