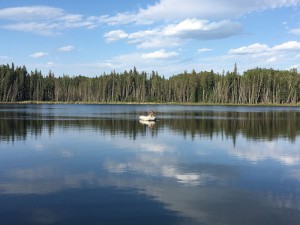 ValleyBiz Story |
With kids headed back to school tomorrow, it is yet another sign that summer is coming to a close.
It's a good time to reflect on what an awesome summer it has been and what a wonderful Valley we have to enjoy it in.
Click any picture for a larger version.
The hot, dry summer provided plenty of opportunity to enjoy the great outdoors. One of our family's favorite excursions was to find a quiet lake and simply drink in the beauty of the day.


Perch Lake, Duck Mountain Provincial Park
Relaxing on the dock, floating peacefully along, a little fishing, a picnic lunch – it's the type of day that makes for wonderful memories.