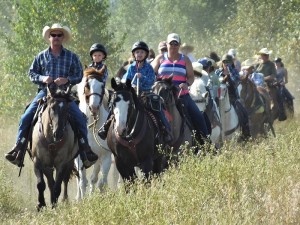 Submitted by:
Wade Kovachik |
On Saturday, August 26th, the 19th annual Cowan Trail Celebration occurred in Cowan under a bright blue sunny sky.
Click any picture for a larger version. Photos by ValleyBiz and Submitted

Enthusiastic riders were arriving Friday afternoon – picking their campsites, sitting down by the campfire, and enjoying each other's company.
Everyone woke up for an early start on Saturday morning to a home-cooked breakfast which included pancakes, sausages, scrambled eggs, hashbrowns, and fruit.
The horse registration was next on the agenda for the horse trail riders, along with saddling up and hooking up wagons to their teams of horses. They then began their journey on the trail at 10:30am.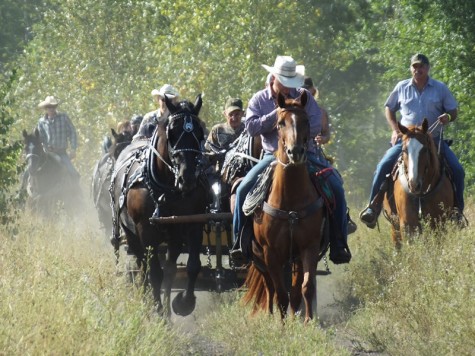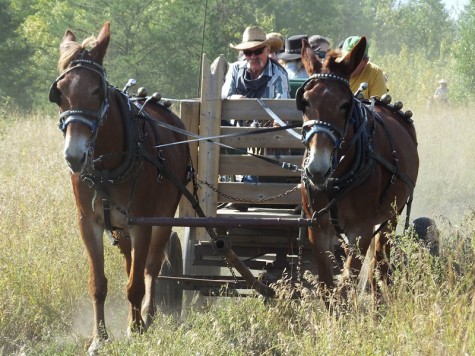 The trail extended approximately 12 miles toward the Kettle Hills where a hot dog lunch took place at the half-way point.
After the ATV registration which occurred at 11:00am, ATV derby participants started on a scenic route into the backwoods of Cowan. Their journey came with a few small challenges for their machines and driving skills.
Upon return to the Cowan Community Centre, participants were greeted with a hot beef supper accompanied with perogies, cabbage rolls and a variety of other delights which was waiting to be enjoyed by all at 5:00pm.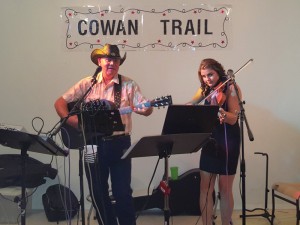 At 8:00pm Kenny Thompson, with the assistance of fiddle player Brittney, began to showcase their musical talents for our dance.
The dance floor was constantly full as everyone was kicking up their heels to the wee hours of the morning.
The end to a perfect day!


The participants of the Horse Trail and ATV Derby had increased significantly from the prior year which was encouraging for all the volunteers to see.
Remember to mark August 25/18 on your calendar for the 20th Annual Cowan Trail – which is following the tradition of being the fourth Saturday of August. Another successful year. We hope you all had a wonderful time and see you next year.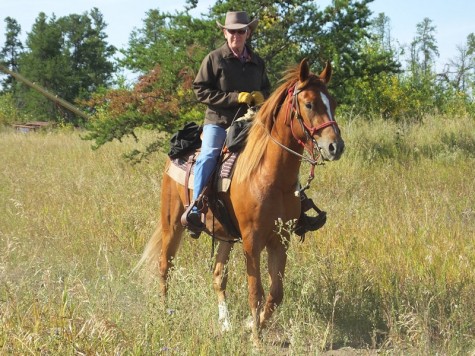 A very big thank you to:
– our new horse trail leader, Ashley Beals and his wife Jamie, as well as Rita Cryderman for her continued commitment and hard work;
– the private land owners for their property access which ensures our ATV derby continues to be a success;
– the many volunteers that put hours of time in for prepping, organizing, cleaning and working at this event;
– the many, many local and distant sponsors for their continued support; and
– the participants for their interest and loyalty to this event.