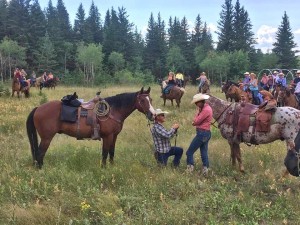 Submitted by:
Denise Cazakoff |
The 22nd Annual Birch River Trail Ride held August 12 – 13, 2017 was well attended by 100 participants including a couple who got engaged at lunch break on Saturday.
Click any picture for a larger version.
It was and awesome ride through the Duck Mountains south of Madge Lake.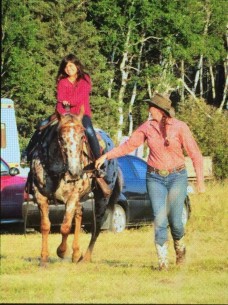 There was an awesome potluck supper and horse games on Saturday night.
There were lots of children in attendance this year and it was wonderful weather for a great ride.