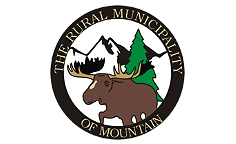 Minutes of the Zoning Variance Public Hearing of the Rural Municipality of Mountain held June 28th, 2017 at 10:00 a.m. in the R.M. of Mountain Council Chambers in Birch River, Manitoba.

Members Present:
Reeve Marvin Kovachik
Councillors: Ward 1 – Wilmer Malcolm
2 – Stephen Nadolney
3 – Nestor Rizok
4 – Connie Forbes
5 – Jesse Larocque
6 – Brad Wyatt
CAO Robin Wiebe was present and acted as secretary.
1. CALL TO ORDER
The Zoning Variance Hearing No. VAR02-2017 was called to order at 10:00 A.M. by Reeve Kovachik, quorum being present.
Zoning Variance Hearing No. VAR02-2017 for ANDERSON – accessary building – not permitted without primary structure.
Zoning Variance Application presented to Council.
The Applicant was not in attendance.
No other members of the public were in attendance.
No representations were made.
One concern was filed.
2. ADJOURNMENT
Nadolney
Wyatt
WHEREAS Council of the Rural Municipality of Mountain held a public hearing on June 28th, 2017 to present the Request for Zoning Variance No. VAR02-2017 [Anderson], requesting Variance to Section 2.5.1 and 2.5.2 Accessory Uses of Zoning By-Law No. 08/04;
AND WHEREAS
All objections were heard
THEREFORE BE IT RESOLVED THAT the public hearing regarding the Request for Zoning Variance No. VAR02-2017 be hereby adjourned at 10:11 a.m.
CARRIED.
For 7 Against 0