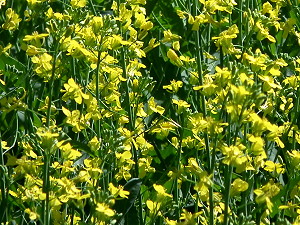 Northwest Region Crop Report Prepared by: Manitoba Agriculture
July 4, 2017 |
Northwest Region
There was precipitation throughout the Northwest Region ranging from 17 mm in The Pas, up to 25 mm in parts of the Roblin / Dauphin / Ste Rose area and 4 to 10 mm in the Swan River Valley. Warmer temperatures through the weekend resulted in good crop growth. Soil moisture conditions have generally improved throughout the region with the exception of The Pas where fields remain saturated.
For the most part, crops throughout the region are advancing nicely and are in good to excellent condition, with the exception of crops recovering from excessive moisture and flooded soil conditions. There is a lot of variability in crop stage within the region. Generally 35% of the spring wheat crop is elongating and 20 to 50% is heading. Canola growth has progressed rapidly over the past week. Later seeded canola is at the rosette stage, while approximately 60% of canola is bolting and 25 to 50% is flowering. Approximately 30% of field peas are blooming. Most soybeans are in the vegetative stage with some fields starting to flower.
Better weather this week allowed for completion of herbicide treatments where needed. Fungicide applications are taking place on peas where disease risk exists. Reports of insect and disease damage are limited.
Dairy first cut harvest was completed last week and haying for beef operations has begun. Alfalfa is now in bloom with haying operations beginning. Early yield reports are indicating an average harvest, although many producers are predicting lower than average due to cool, drier conditions early in the spring. Alfalfa weevil pressure continues in the region with the exception of the Swan River area. Corn silage is doing well and the expected warmer growing conditions will further advance growth. Pastures are in good condition with the exception of The Pas where pastures and hay lands remain wet.