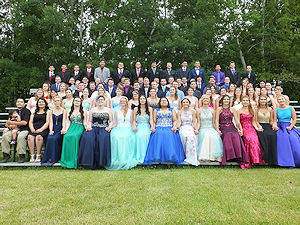 ValleyBiz.ca |

Congratulations to the
Graduating Class of 2017.
Swan Valley Regional
Secondary School
June 29, 2017


Click any picture for a larger version.
Chase your dreams. Burst out at the seams.
Live life to the fullest and give it nothing but your best.
Be Like a Tree:
Stay grounded. Connect with your roots.
Turn over a new leaf. Bend before you break.
Celebrate your unique natural beauty.
Keep Growing!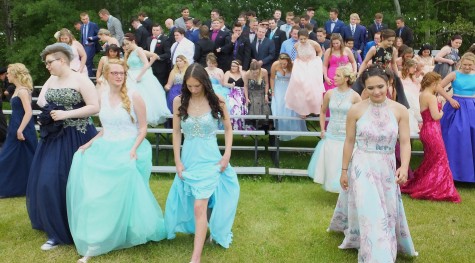 Swan Valley Regional Secondary School Graduating Class of 2017
Adamchuk, Myles Jacob
Almas, Conway Collin
Arp, Nicholas William

Bardwell, Peyton Amy Lynne
Barker, Blair William
Bell-Chernyk, Dylan Mathew
Bender, Kristen Mathew
Betcher, MacCoy Ryan
Black, Abbigail Rebecca
Brass, Darren Darcy Cook
Burick, Benjamin Calder
Bushenlonga, Alana Kybrel

Chambers, Chandra Emily Jean
Chartrand, Margaret Jane
Chartrand, Sarah Hayley Nikita
Chez, Megan Doreen
Chmelowski, Aiden Robert Cedric
Clemenson, Micheal Nicholas Allan
Colbert, Erik Justin
Cole, Hunter Dawn Marie
Connolly, Nicholas Andrew Rolla
Cook, Tory Lynn Morgan
Cotton, Chandler Nelson Walter
Cryderman, Morgan Lia

Davy, Brenan Lee
Davy, Tiara Marie
Dayson, Jordan Frances Lee
DeBruin, Austin Lloyd
Desrochers, Kaylin Dawn Marie
Diedenhoven, Sascha Andreas
Dobbyn, Shayla Catrice Kulhavy
Dougall, Tori Lee Noel
Dvorak, Dylan James Rudolf

Ellingson, Chase Jordan

Formo, Kirstin Don
Fullerton, Bailey Elizabeth Rose

Galuschuk, Eric Michael
Graham, Jade Evangeline
Gray, Lexi Morgan
Guiboche, Jasmine Eva

Haas, Samantha Jane
Hart, Emma Evelyn Olive
Henkelman, Alison Paige
Henkelman, Sara Mackenzie
Hrappsted, Eric Tyson

Hrappstead, Kacey Elizabeth
Hrycyk, Kassidy Dawn
Hunt, Keegan Edward Ambrose
Hutman, Eric Donald

Kalinowsky, Dean William
Kematch, Carmen Debbie
Kematch, Tiffany Tori
Keshane, Dallas Joseph Charles
Kirkpatrick, Cale Bruce
Krochak, Keara Ashley
Krochak, Matthew Corbin

Lachance, Madison Paige

Madill, Scott Michael
Makasoff, Brooklynn Ann
McDuff, Bailey Helena
McGuinnes, Angus Kazimierz
McKay, Riley Thompson
Munro, Quinn Raymond Douglas

Nemez, Peyton Alexandria

Petalik, Benjamin Dale
Pierrepont, Jordan Myles
Pierrepont, Keara Dawn

Ray, Bredon David Henry
Readman-Colbert, Taylor Deanna

Sabiston, Brynn Ashley
Sagert, Logan Mitchell
Schoenrath, Alison Jeanette
Seib, Alfred
Sherrer, Justin Lee
Sherrer, Tyler Reece
Sobothniski, Sasha Kathleen Anne
Steen, Joshua Jamie
Stevens, Paige Leanne
Stupak, Faith Lesa Marie

Thomas, Brandon Nicholas
Tibble, Dustin Spencer
Tripp, Keenan Jeremiah

Weixl, Cole John Mark
Werbicki, Bryar Allan
Windsor, Nicola Irene
Woodson, Hannah Morgan

Young, Benjamin Anthony Leonard
Young, Mikhael Damian