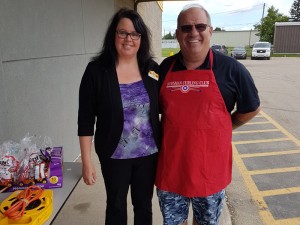 Submitted by:
Barry Stephen |
The Bowsman Curling Club held a fundraiser BBQ on June 20, 2017 at Giant Tiger.
The Bowsman Curling club would like to thank Giant Tiger and everyone that came out to support us.
Click any picture for a larger version.
The weather man cooperated nicely. We had 92 hungry people out to enjoy a hot dog, chips and a drink. All the proceeds go to the Bowsman Curling Club.