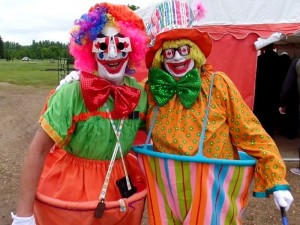 Submitted by:
Corey Hurren |
Over 100 golfers came out to play in the rain at the Friends of the Swan River Valley's 3rd Annual Golf Bonanza "FUN"draiser which was held at the Swan River Golf & Country Club on Saturday, June 24th, 2017.
Click any picture for a larger verion.

If you were brave enough to make it past the clowns, you could start the day with a Breakfast Buffet before heading out onto course. Not only was there five chances to win up to $10,000 with the Hole In One Challenges, but there were also many activities to partake in at the holes with the sponsors.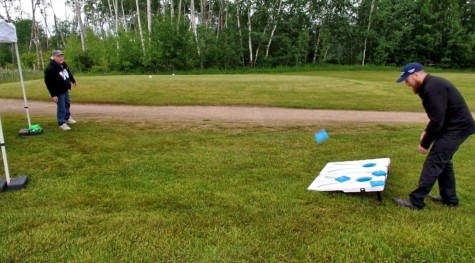 Some of these activities included the marshmallow putt, using extra long drivers and blindfolds, impaired vision goggles, and beanbag toss.
You could also try to "Beat The Law" and race your opponent to stack golf balls, pennies, or cups, the water bottle toss, and golf ball shake off.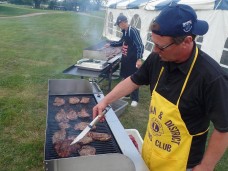 The fun didn't stop with the end of the golfing though. Over 300 people came for the Sizzlin' Steak BBQ "Grilled Your Way" supper with live entertainment featuring the amazing talent of the Swan Valley's own singer-songwriter Joe Pringle.
Joe who is originally from Birch River is now a musician living in Calgary, Alberta. He has been on Shaw TV and in some magazines since living out there. He gave us a sampling of some of his favorite blues, country, and classic rock songs. Thanks again Joe for coming out to play for us!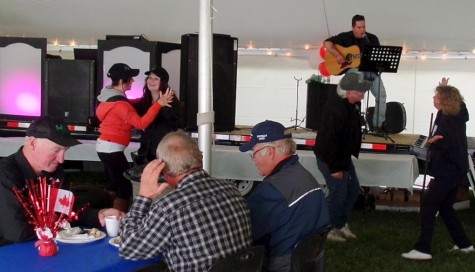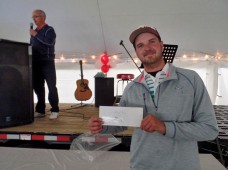 After supper and Joe's performance was the announcements of the 50/50 draws, Chinese Auctions, and Silent Auctions before the Live Auction.
The 50/50 winners were:
$1500 to John Rooks
$900 to Bob Tibble
$600 to Trista Mullin
Afterwards JARD Music and DJ Services provided the entertainment for the Dance. The Golf Bonanza "FUN"draiser splits the profits between the Bowsman Lions Club and the Swan River Golf & Country Club.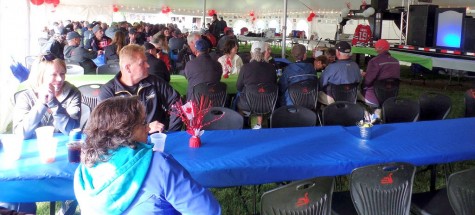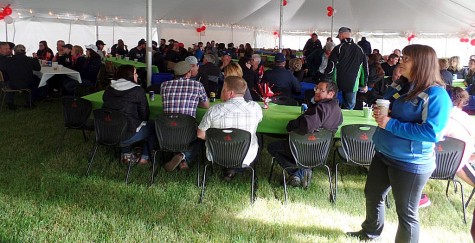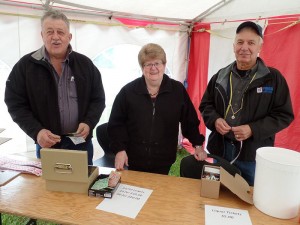 The Friends of the Swan River Valley would like to thank our many sponsors, supporters, and everyone else who was involved for making this event another success and hope to see you again next year.