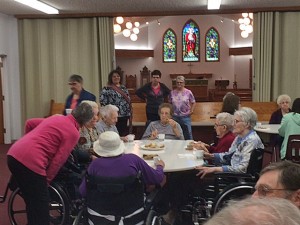 Submitted by:
Bev Leach |
St. James Anglican Church hosts the residents of the Personal Care Home and the Lodge at a coffee morning on the third Wednesday of each month during the warm weather.

Click any picture for a larger version.
The idea behind the Company's Coming initiative is to provide a time for the residents to visit others and to be out in the community.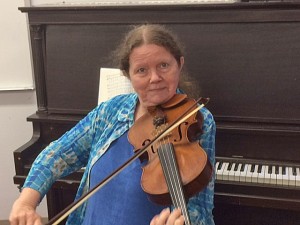 Elisabeth Archambault entertained the group at the most recent Company's Coming held on June 21,2017.
The meetings are always well received and we are happy to provide this opportunity.