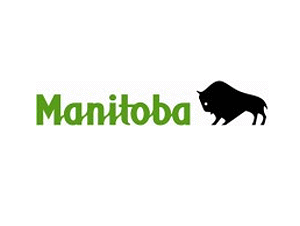 Province of Manitoba Media Release |
The Manitoba government has made new appointments to two boards within the Department of Families, Families Minister Scott Fielding announced today.

"The Vulnerable Persons Hearing Panel and the Accessibility Advisory Council provide valuable support and representation to Manitobans," said Fielding. "The Vulnerable Persons Living with a Mental Disability Act ensures Manitobans in need have a voice. The Accessibility for Manitobans Act sets out standards to identify, remove and prevent barriers."
The Vulnerable Persons Living with a Mental Disability Act requires a three-person panel to hear all requests for a substitute decision maker to act on behalf of vulnerable Manitobans. The act requires at least 20 people be appointed to the Vulnerable Persons Hearing Panel roster and that membership be comprised of relatives of vulnerable people, lawyers and community members from all regions of Manitoba.
The minister announced the appointments of family members Rebecca Dunn, Theresa Epp, Susan Boulter and Guy Mercier of Winnipeg, community members Ian Anderson of Lockport, Helena Goerz of Morden, Sheri Grenier-Rooke of Mitchell, Vandana Jamadagni of Brandon, June Letkeman of Plum Coulee and Brent Scales of Swan River, and lawyer members Rénald Rémillard, Harvey Slobodzian and Sandra Kliman of Winnipeg, and Avaline Widmer of Morden.
Fielding announced the reappointments of Winnipeggers Brenda Halprin, Kelly Beamish, Gail Scheer, and Joanna Knowlton as well as Robert Gregoire of The Pas and Gwyneth Pickering of Brandon.
Meanwhile, The Accessibility for Manitobans Act enables development of accessibility standards in the areas of customer service, employment, information and communications, transportation and the built environment.
The Accessibility Advisory Council incorporates members of the disability community and affected stakeholders that may represent businesses and municipalities.
Fielding confirmed the appointments of Doris Koop and Dianna Scarth of Winnipeg and reappointments of Winnipeggers Jim Baker as chairperson and Jim Derksen as vice-chairperson.
The minister thanked outgoing members of the board and council for their service.