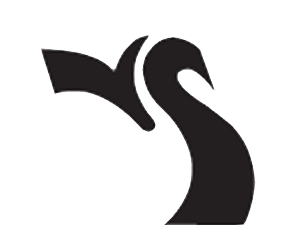 Swan Valley
School Division
Executive Summary of the
June 12, 2017
Regular Board Meeting
Submitted by:
Tim Mendel
Superintendent/CEO

1. Sergeant Steven Henson attended the Board Meeting to answer questions and share information with Trustees. Topics of discussion were social media, drugs, partnerships, potential effects of legalization of marijuana. Great discussion, very informative.
2. The Board passed a motion supporting a local group wanting to create a high school hockey team. This approval is needed in order to apply to The High School Hockey League for admission. There was some good discussion about what effect the addition of hockey might have on other schools sports; should hockey remain a community responsibility, cost, what happens to the rec program. Good discussion. The Board does want to state that it will not be adding additional money to the extracurricular budget.
3. The Board was informed that the Workplace Health and Safety Committee has decided that WHIMS Training will only occur every second year once a person has received their initial training.
4. The Board has stuck a Committee to plan for the 50th Anniversary Celebration of the Swan Valley School Division. If people have ideas, please email or call the Division Office. This is an important milestone for the Division and the Valley.
5. The Board was informed that the Trades Construction Building should be completed by the end of the month.
6. The project to upgrade the exterior walls of the SVRSS has started. This will give the Regional a construction zone feel during Grad, but if we want it completed for the start of school, work needs to start now.
_______________________________
Minutes of the regular meeting of the Board of Trustees held in the Division Office Board Room on June 12, 2017 commencing at 7:30 p.m. (unapproved)
The following were present:
Chair: K. Riehl
Trustees: S. Haluschak, K. Highmoor, V. Rooks, W. Schaffer, G. Wowchuk
Superintendent: T. Mendel
Secretary-Treasurer: B. Rausch
Student Services Coordinator: D. Burnside
Maintenance Supervisor: C. Staniland
Absent: L. Evans, D. Burghart, B. Stephen, D. Coulthart
Additions to Agenda:
By consensus:
8.1 Superintendent/CEO Report – SVRSS WebStore Service
13.2 Ad Hoc Committee Report – SVSD 50th Anniversary – May 17, 2017 Meeting Minutes
16.3 Board Chair – MSBA Request for feedback (verbal)
Resolutions:
R1 S. Haluschak, G. Wowchuk:
THAT the Minutes of the regular meeting of May 23, 2017, be adopted.
CARRIED
R2 S. Haluschak, G. Wowchuk:
THAT as per Item 12.1, the Report of the Maintenance Supervisor on flooring quotes, be received and the quotes from Onofrechuk Enterprises, in the amount of $58,314.05 taxes included, as outlined, be accepted.
CARRIED
R3 S. Haluschak, K. Highmoor:
THAT the Staffing Report of the Superintendent/CEO, 8.2, as presented, be ratified.
CARRIED
R4 G. Wowchuk, W. Schaffer:
THAT as per Item 9.2, a by-law to reduce the number of trustees from nine to seven, effective October 2018 election, be read a second time, that the rules of procedure be waived and that it be taken as read a third time, be now finally passed, signed by the Chair and the Secretary-Treasurer and numbered 6/2017 and the seal of the School Division affixed thereto.
CARRIED
R5 V. Rooks, W. Schaffer:
THAT the Report of the Secretary-Treasurer, 9.3, on Capital Disbursements, be received and authorization of payments outlined, be approved.
CARRIED
R6 W. Schaffer, V. Rooks:
THAT as per the Report of the Secretary-Treasurer, 9.4, a by-law to provide for the borrowing of up to $448,200.00, by issue of Promissory Note #LTPS0136, to meet the costs for the projects as authorized on Schedule "B" attached, be read a first time long and numbered 7/2017 and the seal of the School Division affixed thereto.
CARRIED
R7 G. Wowchuk, S. Haluschak:
THAT as per the Report of the Secretary-Treasurer, 9.5, general cheques numbering 50812 to 50988; B 0125 to B 0169 and EFT's, which includes general in the amount of $985,804.34 and payroll in the amount of $823,578.31, for a total of $1,809,382.65 for the month of April, be approved for payment.
CARRIED
R8 W. Schaffer, V. Rooks:
THAT as per Item 13.1, the Report on the May 31, 2017 G5 Meeting, be received.
CARRIED
R9 G. Wowchuk, K. Highmoor:
THAT for Agenda Item 14.1, a recorded vote (roll call vote) be called.
CARRIED
R10 K. Highmoor, S. Haluschak:
THAT as per Item 14.1, the letter from Cory Grandfield requesting a letter of support to complete an application to join The Westman High School Hockey League, be received and approved.
CARRIED (recorded vote: Highmoor yes, Haluschak yes, Wowchuk no, Schaffer yes, Rooks yes, Riehl yes)
R11 W. Schaffer, V. Rooks:
THAT the Board move to In-Camera.
CARRIED
R12 K. Highmoor, S. Haluschak:
That the Board move out of In-Camera.
CARRIED
(Trustee Rooks excused herself for Agenda Item 17.1.1)
R13 K. Highmoor, S. Haluschak:
THAT as per Item 17.2.1, the Report of the Secretary-Treasurer on Finance, be received and the recommendations, as outlined, be approved.
CARRIED
R14 V. Rooks, W. Schaffer:
THAT the delegation/presentation of RCMP – Sergeant Steven Henson, 4.1, be received.
CARRIED
R15 K. Highmoor, S. Haluschak:
THAT we do now adjourn at 11:05 p.m.
CARRIED