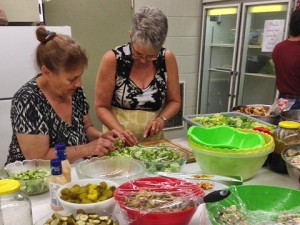 Submitted by:
Karen Gade |
The Benito United Church Spring Supper was held at the Benito Rec. Centre on June 4, 2017. A total of 215 took advantage of having their meal prepared for them that evening.
Click any picture for a larger version.
Support was evident from throughout the Valley and our Saskatchewan neighbours to the west. The Rec. Centre hall was a comfortable refuge from the warm temperatures outside and was a great place to enjoy the delicious cold plate meal.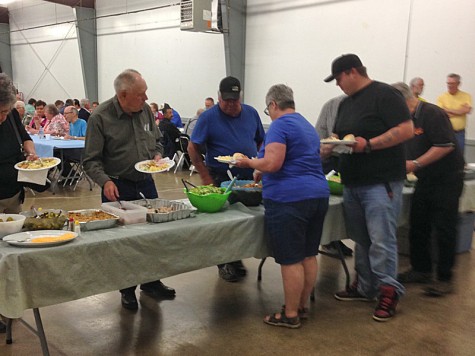 A large variety of salads accompanied the cold turkey and ham, deviled eggs, buns, cheese and pickles. To top it off, there was plenty of coffee, tea, and many scrumptious desserts.
Our appreciation goes out to everyone who attended, worked at, and donated toward the meal, making it such a success!