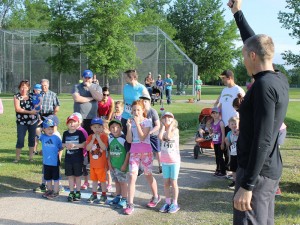 Submitted by:
Keith Immerkar |
On Sunday June 4, 2017 78 participants took part in the Swan River Fun Run in 4 different distance events.
There was a 1K run around Legion Park for the Pre school kids.

Click any picture for a larger version.
This was followed by the 5, 10 and 21k events that explored some of the different parks, roads, Museum trails and farm property in Swan River and close surrounding area.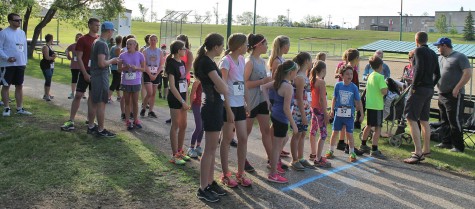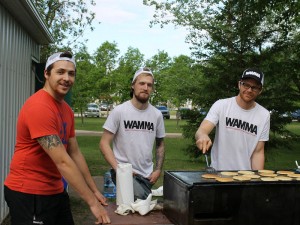 The weather was perfect making the event very enjoyable for all. After the run, participants and volunteers were treated to a pancake breakfast.
All proceeds from the race this year are going to the Swan River Kinsmen Nursery School.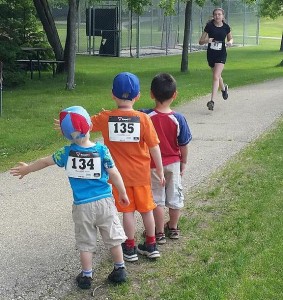 The Fun Run committee would like to thank all participants for taking part in the event and challenging themselves with their own personal goals.
We hope to see all of you and others next year.
This event has been supported very well by some local groups and small businesses.
The 2017 committee would like to thank the following for their support:
Swan Valley Pharmacy
Swan Valley CO-OP
Reid and Val Minish
Parrish and Heimbecker
Kooistra Farms
Schoenrath Farms
MNP- Chris Reimer
Kevin "legs of steel" Kopecky
Merv's
Tokar Farms
WAMMA
Swan River Super 8
Swan River Kinsmen Nursery School Parents