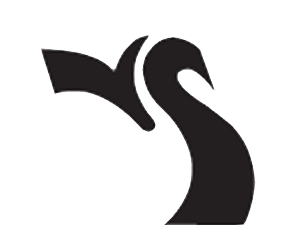 Swan Valley
School Division
Executive Summary of the
April 24, 2017
Regular Board Meeting
Submitted by:
Tim Mendel
Superintendent/CEO

1. Robert Ter Horst and Beverley Polon from Swan Valley Communities That Care presented a Life Skills Training Program to the Board. The Program aligns with the Division's Strategic Plan. The Program will be presented to the Principals for feedback. A decision on implementation will be made at a later date. Great presentation.
2. The Board approved providing additional space to Benito Child Care, given that the school supports this decision. However, the Board wants the Child Care to guarantee its hours of operation.
3. The Trustees each shared information about sessions they attended at the recent Manitoba School Boards Association Convention.
4. Trustee Wowchuk shared information with Trustees about the Rural Forum Conference he attended.
5. The Maintenance Supervisor updated the Board on the Five Year Capital Plan.
6. The Sunflower Early Learning Centre in Minitonas requested a change in location within the Minitonas Early Years School. The Board directed the CEO and the Maintenance Supervisor to meet with Child Care Staff to investigate this request.
7. The Board approved the school calendar for next year. The Board was informed that the PD Committee has set the PD Topics for next year. The topics will be: Indigenous Education, Lit/Numeracy, Restitution, Local School Topic Choice, SAGE/LIFT. The PD Committee has also decided to allocate PD funds directly into school budgets. Each school will receive a base of $1,000 and $500 per full time teacher. This puts more of the decision making into the local schools hands and takes it out of central office.
8. The new phone system is being installed. Most schools should have the new phones up and operational by the end of the month. The old system was no longer going to be supported or upgraded by its operator, therefore a change needed to be made.
9. A huge congratulations to Staff and Students of Taylor School for putting on a terrific show, "Aladdin". A special thanks to Patricia Nicole, the Music Teacher. Job well done.
10. A big thanks to Bowsman Staff and Students for their showcase evening. Great event.
____________________________________
Minutes of the regular meeting of the Board of Trustees held in the Division Office Board Room on April 24, 2017 commencing at 7:30 p.m. (unapproved)
The following were present:
Chair: K. Riehl
Trustees: L. Evans
D. Burghart, K. Highmoor, V. Rooks, W. Schaffer G. Wowchuk,
Superintendent: T. Mendel
Secretary-Treasurer: B. Rausch
Student Services Coordinator: D. Burnside
Maintenance Supervisor: C. Staniland
Absent: S. Haluschak, B. Stephen, D. Coulthart
Resolutions:
R1 L. Evans, V. Rooks:
THAT the Minutes of the regular meeting of April 10, 2017 and the special meeting of April 17, 2017, be adopted.
CARRIED
R2 W. Schaffer, D. Burghart:
THAT as per the Superintendent's Report, 8.1, the SVSD Calendar for the year 2017/18 be approved.
CARRIED
R3 G. Wowchuk, D. Burghart:
THAT the Staffing Report of the Superintendent/CEO, 8.2, as presented, be ratified.
CARRIED
R4 L. Evans, K. Highmoor:
THAT the Report of the Secretary-Treasurer, 9.2, on Capital Disbursements, be received and authorization of the payments outlined, be approved.
CARRIED
R5 G. Wowchuk, K. Highmoor:
THAT the Report of the Secretary-Treasurer, 9.3, on the Support Staff Group Tax Free Savings Account Plan, be received and implementation of the Plan, be approved.
CARRIED
R6 W. Schaffer, V. Rooks:
THAT the Report of the Student Services Coordinator, 10.1, on the APPLE Schools Initiative, be received and authorization to pursue the partnership, be approved.
CARRIED
R7 D. Burghart, K. Highmoor:
THAT as per Item 14.2, the letter from Sunflower Early Learning Centre Inc., requesting a change in location at the Minitonas Early Years School, be received.
CARRIED
(Trustee Evans excused herself for this item.)
R8 W. Schaffer, V. Rooks:
THAT the Board move to In-Camera.
CARRIED
R9 G. Wowchuk, K. Highmoor:
THAT the Board move out of In-Camera.
CARRIED
R10 K. Highmoor, G. Wowchuk:
THAT the Finance Report of the Secretary-Treasurer, 17.2.1, be received.
CARRIED
R11 K. Highmoor, G. Wowchuk:
THAT the Report of the Secretary-Treasurer, 17.2.2, on the SVRSS Wall Repair, be received
and the recommendation as outlined, be approved.
CARRIED
R12 V. Rooks, W. Schaffer:
THAT as per Item 17.3.1, the Superintendent's Report on the Thailand PD Opportunity, be
received.
CARRIED
R13 V. Rooks, W. Schaffer:
THAT the Swan Valley Communities That Care delegation/presentation by Robert Ter Horst and Beverley Polon, on Life Skills Training Information and Proposal, 4.1, be received.
CARRIED
R14 D. Burghart, G. Wowchuk:
THAT we do now adjourn at 11:00 p.m.
CARRIED