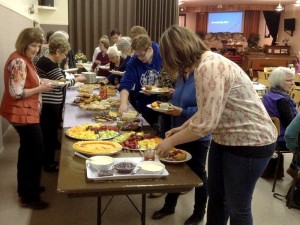 Submitted by:
Josina Zander |
The Durban Covenant Women hosted a "Ladies Day Out" April 22, 2017. Ladies gathered from Norquay, Swan River, Benito and surrounding Durban area.

Click any picture for a larger version.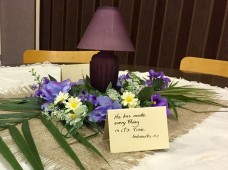 Beautifully decorated tables were set with the Palm branches and spring flowers, symbols of the victory of the season.
Socializing and brunch started at 11:00am followed by the program at noon.
Shirley Zinkiew entertained us with her reading followed by music and door prizes.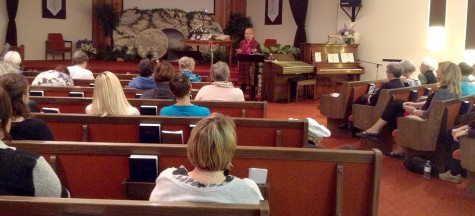 Myrna Zinkiew introduced our special guest speaker Pastor Natashia Westerhoud from Norquay. With her good sense of humour, personal testimony and love for her calling she covered the topic "Who are you? Mary or Martha, What does it look like, living by having Mary's heart and Martha's hands?" In closing with a video it gave us a lot to reflect on.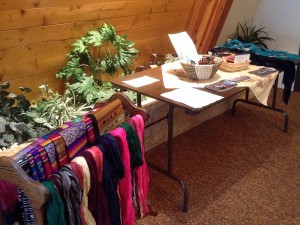 A display of colourful coin purses, bracelets, scarves, shawls and table runners that Natashia brought back from Ecuador, was set up int the foyer.


The ladies were able to purchase the items to support the Santiago Project set up partnering with the Evangelical Covenant Church of Ecuador to start homes for at risk children and medical clinics.
Thank you to everyone who came out.