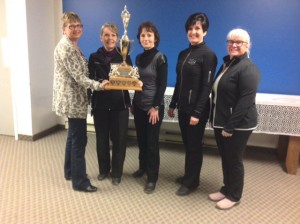 Submitted by:
Darlene Beck |
The Swan River Ladies Curling Club held their 89th Annual Bonspiel on March 17, 18, & 19, 2017. The theme of the bonspiel was "Welcome to the Jungle" with 4 events taking place over the "wild" weekend.
Pictured above: Winners of the first event
Sponsored by Rogers
Louise Watkins, Candice Lasiuk, Jodi Proctor, Janie Coulter
Click any picture for a larger version.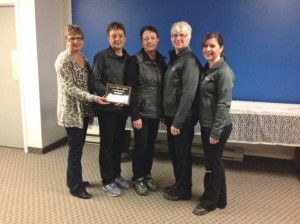 Pictured left: Winners of the second event
Sponsored by OK Tire
Norma Johnson,
Bev Murray,
Carlou Wareham,
Kayla Gilles



Pictured right: Winners of the third event
Sponsored by Pantry and Privy Niche
Lois Mosiondz,
Marnie Zamzow,
Kristin Clark,
Carmela Brading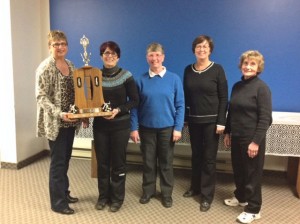 Pictured left: Winners of the fourth event
Sponsored by Westwood Inn
Sheree Soura,
Mildred Cotton,
Maureen Bowles,
Ida Gorchynski