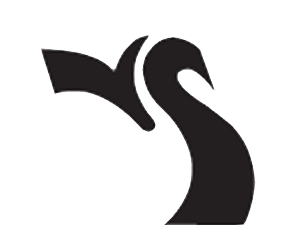 Swan Valley
School Division
Executive Summary of the
March 13, 2017
Regular Board Meeting
Submitted by:
Tim Mendel
Superintendent/CEO

1. The Board was informed that the SVRSS exterior renovation had been approved, in principle, by the Public Schools Finance Board to go to tender. The Architect, Andrew Lewthwaite attended the Board Meeting to update Trustees on the project. This was one of the infrastructure renewal projects announced by PSFB.
2. The Board approved the 2017-18 Budget as presented by the Secretary-Treasurer. No real changes have been made from the Public Budget Presentation, 5.5% increase.
3. A request to alter a bus route to accommodate a school of choice student was denied by the Board.
4. Trustees Highmoor, Riehl and Wowchuk provided the Board a synopsis of the sessions they attended at the Safe Schools Conference. It was noted that the contract for Mary Hall, Director of Safe Schools Manitoba, was not renewed. Part of the government reductions in Administrative positions.
5. The Board will have a special committee of the whole meeting to discuss moving to a different Governance Structure, Policy Governance.
6. A good number of Trustees and Senior Administration are attending the annual Manitoba School Boards Association Convention in Winnipeg later this week.
7. The CEO reported that the first ads for teaching positions for the 2017-18 school year have been posted. The ad for a new Principal of Bowsman School has been posted. Meetings with parents, staff and students will be conducted as part of the hiring process.
_________________________________
Minutes of the regular meeting of the Board of Trustees held in the Division Office Board Room on March 13, 2017 commencing at 7:30 p.m. (unapproved)
The following were present:
Chair: K. Riehl
Vice-Chair: L. Evans
Trustees: D. Burghart, S. Haluschak, K. Highmoor, V. Rooks,
W. Schaffer, B. Stephen, G. Wowchuk
Superintendent: T. Mendel
Secretary-Treasurer: B. Rausch
Student Services Coordinator: D. Burnside
Maintenance Supervisor: C. Staniland
Absent: D. Coulthart
3.0 Addition to and Adoption of Agenda
By consensus: 8.2 – letter of resignation M. McGuinnes
By consensus: 14.2 – the Board approved to cancel the March 27, 2017 Board Meeting
Resolutions:
R1 G. Wowchuk, D. Burghart:
THAT the Minutes of the regular meeting of February 27, 2017, be adopted.
CARRIED
R2 V. Rooks, B. Stephen:
THAT as per Item 4.0, the update on the SVRSS Wall Repair Project by Andrew Lewthwaite and Chris Staniland, be received.
CARRIED
R3 B. Stephen, D. Burghart:
THAT the Staffing Report of the Superintendent/CEO, 8.2, as presented, be ratified.
CARRIED
R4 K. Highmoor, G. Wowchuk:
THAT the Report of the Secretary-Treasurer, 9.2, on Capital Disbursements, be received and authorization of payments outlined, be approved.
CARRIED
R5 D. Burghart, B. Stephen:
THAT the Report of the Secretary-Treasurer, 9.3, on the 2017/18 Budget, be received, and the 2017 Special Levy be established at $7,521,239 (14.04 mills) and the 2017/18 Budget as presented, be approved.
CARRIED
R6 V. Rooks, S. Haluschak:
THAT as per Transportation Item 11.1, the letter from Meghan Rose and Roy Nemetchek requesting a change to an existing bus route so their children are able to attend Benito School, be received, and the request, be denied.
CARRIED
R7 W. Schaffer, V. Rooks:
THAT as per Item 13.2, the Minutes of the SVSD Pension Committee Meeting of March 6, 2017, be received.
CARRIED
R8 K. Highmoor, G. Wowchuk:
THAT the Board move to In-Camera.
CARRIED
R9 S. Haluschak, V. Rooks:
THAT the Board move out of In-Camera.
CARRIED
R10 D. Burghart, B. Stephen:
THAT as per Personnel Item 17.1.1, the Leave Request, be received.
CARRIED
R11 K. Highmoor, G. Wowchuk:
THAT as per Item 17.1.2, the Personnel Report, be received.
CARRIED
R12 K. Highmoor, G. Wowchuk:
THAT we do now adjourn at 10:30 p.m.
CARRIED