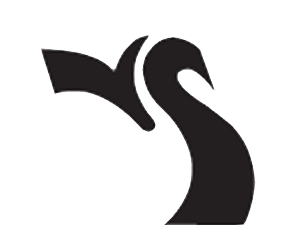 Swan Valley
School Division
Executive Summary of the
February 27, 2017
Regular Board Meeting
Submitted by:
Tim Mendel
Superintendent/CEO

1. The Board deliberated about the 2017-2018 School Division Budget. This is a difficult budget year given the decrease in provincial support coupled with wage and benefit increases.
Given that reality, the Board will be presenting the following to the Public on March 6 at 7:30 p.m.:
- Elimination of the Junior K Program
- Elimination of a second Psychologist position
- Reductions in program support for Music, Band, Physical Education
- Reductions of $5,000 per department
- Reductions in staffing levels for: Level 1 Education Assistant support; Library Educational Assistant support; Secretarial time; Teaching staff; SVRSS Media support
- Reductions in Staff and Educational Assistant Professional Development
2. The Board passed the Strategic Plan.
3. The Board accepted the Accessibility Plan as presented.
4. A big thank you and Congratulations to Benito School on a Fantastic Dinner Theatre.
Well done. Great event.
_____________________________
Minutes of the regular meeting of the Board of Trustees held in the Division Office Board Room on February 27, 2017 commencing at 7:30 p.m. (unapproved)
The following were present:
Chair: K. Riehl
Vice-Chair: L. Evans
Trustees: D. Burghart, S. Haluschak, V. Rooks, W. Schaffer, B. Stephen, G. Wowchuk
Superintendent: T. Mendel
Secretary-Treasurer: B. Rausch
Maintenance Supervisor: C. Staniland
Absent: K. Highmoor, D. Burnside, D. Coulthart
3.0 Addition to and Adoption of Agenda
By consensus: – 16.3 SVRSS Invite – Experiences Canada, Exchange Trip Presentation, March 6th at 6:00 p.m.
Resolutions:
R1 S. Haluschak, G. Wowchuk:
THAT the Minutes of the special and regular meetings of February 13, 2017 and the special meeting of February 21, 2017, be adopted.
CARRIED
R2 W. Schaffer, V. Rooks:
THAT as per Agenda Item 7.1, the Swan Valley School Division Strategic Plan, be received and
adopted.
CARRIED
R3 D. Burghart, S. Haluschak:
THAT the Staffing Report of the Superintendent/CEO, 8.2, as presented, be ratified.
CARRIED
R4 G. Wowchuk, B. Stephen:
THAT the Report of the Maintenance Supervisor, 12.1, on the SVSD Accessibility Plan, 2017 to 2019, be received and approved.
CARRIED
R5 G. Wowchuk, S. Haluschak:
THAT the Board move to In-Camera.
CARRIED
R6 S. Haluschak, D. Burghart:
THAT the Board move out of In-Camera.
CARRIED
R7 V. Rooks, W. Schaffer:
THAT as per Item 17.4, the Report on 2017/18 budget deliberations, be received.
CARRIED
R8 W. Schaffer, B. Stephen:
THAT we do now adjourn at 9:47 p.m.
CARRIED