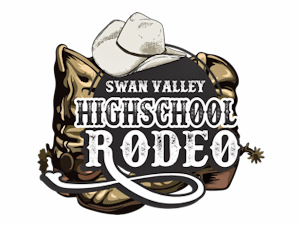 Submitted by:
Roxie Petelski |
Swan Valley
High School Rodeo
hosts the
Provincial Finals
June 9, 10 & 11, 2017
Swan Valley Agriculture Exhibition Grounds

Adults: $25 weekend/$10 daily
Children (6-12 years old): $10 weekend/$4 daily
Children 5 & under are free
Swan River Lions Community Pancake Breakfast
Pancakes & sausage will be served up on
Saturday, June 10, 2017
Swan River Curling Rink
7:30 – 10:30 am
HS Rodeo Starts at 11:00 am!
Saturday: Cowboy Prom with Dance for Association Members
The Fellowship of Christian Cowboys Church Service
Held in conjunction with the Manitoba High School Rodeo Provincial Finals Weekend.
8:30 am at the Light Horse Show Ring at the Ag Society Grounds, or
the Swan River Curling Rink bingo room in the event of inclement weather.
No admission fee.
The final performance of HS Rodeo will follow at 10:00 am!
Sunday: Year End Awards and Banquet
Swan River has won the bid to host the Provincial Finals Rodeo including Cowboy Prom / Grad and Awards Banquet for 2017, 2018 & the option for 2019!
Watch Manitoba's best cowboys and cowgirls compete in the Provincial Finals for:
Breakaway Roping
Goat Tying
Team Roping
Barrel Racing
Pole Bending
TieDown Roping
Bull Riding
Saddle Bronc Riding
Steer Wrestling
Reined Cow Horse
Chute Dogging
Bareback Riding
Feel free to contact:
Della McKay 204-734-8512, or
Crystal Nepinak 204-281-1554
for more information.