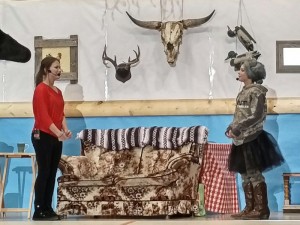 Submitted by:
Leigh Osatchuk |
This weekend Benito School students and Staff hosted a Dinner Theatre on February 24 & 25, 2017.
Country-Ella is an interactive play set in a hillbilly county.

Click any picture for a larger version.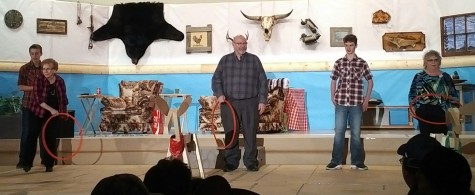 Based on the story Cinderella, narrated from the country point of view.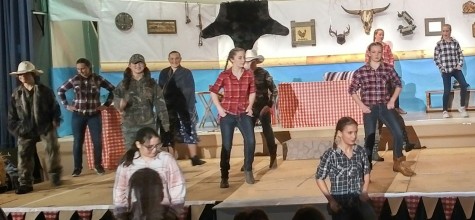 Over 100 people were fed and watered each night, and kept laughing. The night featured surprise guests, photo grotto and a home cooked meal.

Benito School staff headed up the fun filled weekend, along with the help of dedicated parents. A big thank you to everyone who helped.