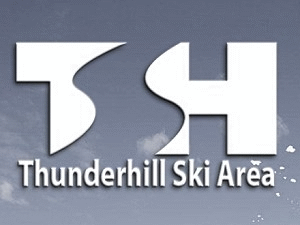 Submitted by:
Carolyn Baldwin |
Thunderhill Ski Club Inc.
Grand Opening &
50th Anniversary
Sat. March 4, 2017
1:00 p.m.
50 Years on the Slopes

Thunderhill Ski Club (THSC) was started by the Benito Elks Club as a Centennial project in 1967. It began with a rope tow that was one of the longest in Manitoba. The lodge was the old school from Alpine.
Over the past 50 years the hill has seen a few changes. THSC replaced the rope tow with a fixed t-bar in 1977. In 1984 an addition was added to the lodge. In 1990 the club installed a rope tow to the lower east side of the mountain. In 2002 the lodge was completely renovated adding in water works.
2009 saw the beginning of THSC biggest project yet, two retractable Doppelmayr t-bars were purchased from Alberta. In 2012 the JB lift was opened serving the lower east side of the mountain, January 2017 the 2nd Doppelmayr t-bar opened on the upper west side of the mountain replacing the fixed t-bar.
The ski hill has seen good and bad seasons over the past 50 years and this I guess we would have to say is one of the bad years. But, we had 3 awesome weekends of skiing and the new Doppelmayr lifts are working at peak performance.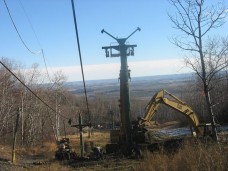 To celebrate the success of this project a grand opening and 50 anniversary celebration will take place Saturday, March 4th at 1:00 p.m. Everyone is welcome to come out for cake and coffee and take in the view. The club would like to take this opportunity to thank everyone who has been involved over the past 8 years in making the t-bar project a reality.