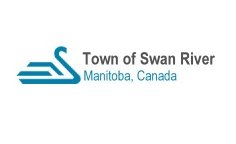 The Council of the Town of Swan River met on Tuesday, January 3, 2017 at 7:30 pm in the Town Council Chambers with Mayor McKenzie presiding and Councillors Moriaux, Friesen, Whyte, Jacobson, Delaurier and Sakal present.

1 Call to order
2 Adoption of Amended Agenda
Resolution No: 2017.004
Moved By: David Moriaux
Seconded By: Jason Delaurier
RESOLVED that the Amended Agenda for the January 3rd, 2017 regular meeting of Council be received.
CARRIED
3 Adoption of Minutes
Resolution No: 2017.005
Moved By: David Moriaux
Seconded By: Jason Delaurier
RESOLVED that the minutes of the December 20th, 2016 regular meeting of Council be adopted as received.
CARRIED
4 Delegations and Hearings
4.1 Delegation: SR Fire Department
Chief Fedorchuk Chief Fedorchuk presented the department's annual report to Council.
In 2016 the Swan River fire department responded to a total of 84 incidents for a total of 1186 man hours compared to 94 calls and 1568 man hours in 2015. 54 incidents and 621 man hours in the Swan River area, 27 incidents and 522 man hours in Swan Valley West and 3 incidents for 42 man hours in the Minitonas-Bowsman area. The mutual aid system was activated 3 times. 2 responses to aid the Minitonas fire department and 1 call for assistance from the Minitonas fire department. In total the Swan River fire department responded to 20 fire calls, 25 motor vehicle incidents, 19 alarm calls, 10 false alarms, 9 public service/hazard calls and 1 rescue.
The Swan River fire department participated in approximately 1410 hours of training which included Hazardous Material Operations, Rescue Practices, Vehicle Extrication, Traffic Control, Fire Control, Ground Search and Rescue along with schedule bi-weekly department training.
Training planned for the department in 2017 include Vehicle Extrication, Pump Operations, Rural Company Officer, Emergency Service Instructor and F1 High Hazard Occupancy Inspections. Fire inspections are ongoing as well as occupancy inspections that are done jointly with the building inspector. The Swan River fire department is active in the mutual aid district along with providing representation on the Manitoba Association of Fire Chiefs executive. Currently the department is comprised of 24 members with 2 on personal leave. As of December 2016, Dale Adams has retired from the department after 25 years of service. Lieutenant Brett Stephen has been promoted to Captain and Firefighter Kurt Rewerts to Lieutenant.
5 New Business
5.1 Cross Country Ski Trails
6 Unfinished Business
6.1 North-West Regional Library
Original Resolution
Resolution No: 2016.606
Moved By: David Moriaux
Seconded By: Jason Delaurier
RESOLVED that the 2017 Budget for the North-West Regional Library be approved.
CARRIED
6.2 North-West Regional Library 2017 budget
Resolution No: 2017.006
Moved By: Jason Delaurier
Seconded By: David Moriaux
RESOLVED that Resolution No. 2016.606 be rescinded.
CARRIED
6.3 Medical Professionals Recruitment person
7 Reports
7.1 Superintendent of Works Report Resolution No: 2017.007 Moved By: Jason Delaurier Seconded By: Lance Jacobson RESOLVED that the Superintendent of Works report be received.
CARRIED
7.2 Admin. Meeting Minutes
7.3 Council Member and CAO reports
8 By-Laws
8.1 By-Law No. 19/2016 to amend the Water & Wastewater rates by-law
2nd reading Resolution No: 2017.008
Moved By: Lance Jacobson
Seconded By: Jason Delaurier
RESOLVED that By-Law No. 19/2016 being a By-Law of the Town of Swan River to amend the Town of Swan River Water & Wastewater rates By-Law No. 9/2015 by amending the effective dates to December 1, 2016 and December 1, 2017 be read a second time.
CARRIED
8.2 By-Law No. 19/2016 to amend the Water & Wastewater rates by-law
3rd reading Resolution No: 2017.009
Moved By: Lance Jacobson
Seconded By: Jason Delaurier
RESOLVED that By-Law No. 19/2016 being a By-Law of the Town of Swan River to amend the Town of Swan River Water & Wastewater rates By-Law No. 9/2015 by amending the effective dates to December 1, 2016 and December 1, 2017 be read a third time and be passed.
David Moriaux -yes
Duane Whyte – yes
Glen McKenzie – yes
Jason Sakal – yes
Jason Delaurier – yes
Lance Jacobson – yes
Phylis Friesen – yes
CARRIED
9 Other Resolutions
9.1 to contribute funds to Manitoba Crime Stoppers
Resolution No: 2017.010
Moved By: Lance Jacobson
Seconded By: Jason Delaurier
WHEREAS Manitoba Crime Stoppers operates throughout rural Manitoba to provide residents a safe, effective and convenient way to report a crime to the authorities while remaining anonymous and becoming eligible for an award of up to $2000.00;
AND WHEREAS this service also extends to children who are able to safely report bullying and other inappropriate behaviour occurring in schools or the community anonymously and are not subject to reprisal;
AND FURTHERMORE having Manitoba Crime Stoppers in our community provides local law enforcement an additional tool in combating crime by being a source of valuable information derived from tipsters in our community;
THEREFORE BE IT RESOLVED that the Town of Swan River contribute ten cents per resident ($390.70) to Manitoba Crime Stoppers to assist with the 2017 operating costs.
CARRIED
9.2 to approve payment of FCM 2017/2018 membership
Resolution No: 2017.011
Moved By: Duane Whyte
Seconded By: Phylis Friesen
RESOLVED that the Federation of Canadian Municipalities 2017.2018 Membership in the amount of $748.73 be approved for payment.
TABLED
9.3 To table resolution No. 2017.011
Resolution No: 2017.012
Moved By: David Moriaux
Seconded By: Jason Delaurier
RESOLVED that Resolution No. 2017.011 be tabled.
CARRIED
9.4 to authorize attendance at PSAB 201 seminar
Resolution No: 2017.013
Moved By: Duane Whyte
Seconded By: Phylis Friesen
RESOLVED that Terry Gnida be authorized to attend the Chartered Professional Accountants of Manitoba PSAB 201 seminar being held in Winnipeg, MB on February 2nd, 2017.
CARRIED
9.5 To receive the building permit applications Resolution No: 2017.014 Moved By: Jason Sakal Seconded By: Phylis Friesen RESOLVED that the following building Permit Applications be received:
107/16 – 1015 2nd St S – Sign
108/16 – 716 Main St – Renovation
CARRIED
9.6 to receive the November 2016 Financial Statements
Resolution No: 2017.015
Moved By: Jason Sakal
Seconded By: Phylis Friesen
RESOLVED that the Financial Statements for the month ended November 30th, 2016 be adopted as received.
CARRIED
9.7 To approve accounts
Resolution No: 2017.016
Moved By: Duane Whyte
Seconded By: Phylis Friesen
RESOLVED that the accounts as follows be hereby approved for payment: 1) General Accounts from Cheque No.19956 to No.20016 for a total of $175,046.03. 2) Payroll Account from Cheque No. 3916 to No. 3924 for a total of $133,367.43.
CARRIED
9.8 to authorize signing of the Building Inspector Contract
Resolution No: 2017.017
Moved By: Duane Whyte
Seconded By: Phylis Friesen
RESOLVED that the Chief Administrative Officer be authorized to sign the Building Inspector contract attached as Schedule "A".
TABLED
10 In Camera Resolution No: 2017.018
Moved By: Jason Sakal
Seconded By: Duane Whyte
RESOLVED that, pursuant to Section 152(3) of the Municipal Act, Council go into Committee and close the meeting to the public.
CARRIED
11 Out of Camera Resolution No: 2017.019
Moved By: Duane Whyte
Seconded By: Phylis Friesen RESOLVED that pursuant to Sections 152(4) of the Municipal Act this meeting be reopened to the public.
CARRIED
12 To table resolution No. 2017.017
Resolution No: 2017.020
Moved By: Lance Jacobson
Seconded By: Duane Whyte
RESOLVED that Resolution No. 2017.017 be tabled.
CARRIED
13 Adjournment
Resolution No: 2017.021
Moved By: Lance Jacobson
Seconded By: Duane Whyte
RESOLVED that this regular Meeting of Council now adjourn.
CARRIED