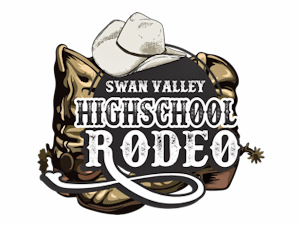 Submitted by:
Roxie Petelski |
Swan Valley
High School Rodeo
May 13 & 14, 2017
Starts at 10:00 am
Free Admission
Swan Valley Agriculture Exhibition Grounds

Expecting 65-70 participants in grades 6-12 from Ontario, North Dakota, Saskatchewan & Manitoba.
Pre-entry is required 2 weeks prior for insurance purposes.
Friday May 12, 2017 Open Barrel Jackpot 7pm
Open 3D – $30 Entry
Open 3D MBRA – $10 Entry
Jr 3D $500 Added Money – $30 Entry
JR 3D MBRA – $10 Entry
Peewee $5.00
No arena/timer fees
Entries
- Phone in/Text/ Email
- Name/Address/Phone/Horses Name/Race Entering
- Wednesday Prior (May 10th),
Late Entries accepted – will be put at end of Draw
2047310070 or email dajdmullin@gmail.com
Entries will also be accepted on Facebook page.
May 13, 2017 Saturday Morning Breakfast
Pancake breakfast for $5 on Saturday morning at the fairgrounds.
Time to be announced at a later date.
Come out & enjoy the day including supporting the 4H Club and take in the High School Rodeo
Watch Manitoba's best cowboys and cowgirls compete in:
Breakaway Roping
Goat Tying
Team Roping
Barrel Racing
Pole Bending
TieDown Roping
Bull Riding
Saddle Bronc Riding
Steer Wrestling
Reined Cow Horse
Chute Dogging
Bareback Riding
Pre-entry is required 2 weeks prior for insurance purposes.
See Manitoba High School Rodeo website for details.
Kinsmen Food Booth open at the grounds.
Following Saturday's High School Rodeo performance, there will be some Little Buckaroos events for grades K-5.
Feel free to contact:
Della McKay 204-734-8512, or
Crystal Nepinak 204-281-1554
for more information.