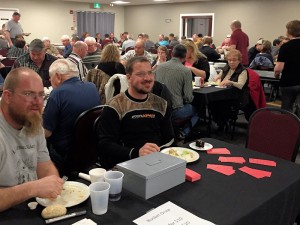 Submitted by:
Bert Sutherland |
The North Mountain Riders fund raising was a success was, with approximately 150 people in attendance for the awesome Pickerel supper the Westwood Inn prepared for the club on Feb 17, 2017. Fantastic job Westwood Inn!!
Click any picture for a larger version.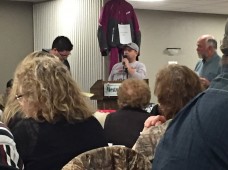 Thank you to all our supporters & to the people who bid on the numerous items that were donated.
Thanks to Scott Tibble and his crew for their auctioneering services.
We also had many numerous items up for Chinese action. The winner of the 50/50 draw was Lana Sagert $712.50.
Approximately $16,000.00 was raised to help us with all of our project expenses.
Thanks to all that attended the supper & to all the numerous sponsors of the event
See you next year!!