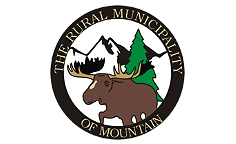 RM of Mountain Media Release: February 22, 2017|
Effective January 1st, 2017, Reeve Kovachik reassigned his committee duties to fellow council members to focus more time and attention on his family, farm, and health.
At the recent G5 meeting in Cowan, the Reeve also announced he will not be seeking re-election as Parkland Director to the Association of Manitoba Municipalities, and encouraged local elected officials to consider representing the Swan Valley at the upcoming AMM June District Meetings and elections.
In December 2016, Reeve Kovachik also announced his intentions to resign in the Spring of 2018 so as not to trigger a by-election or create extra expense to the municipality.
The RM of Mountain thanks Reeve Kovachik for over 20 years of dedicated service to the municipality, and wishes him well in his future endeavors.