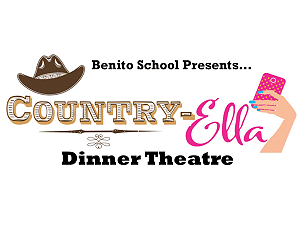 Submitted by:
Leigh Osatchuk
Benito School Presents …
Country-Ella
Dinner Theatre
Fri. February 24, 2017
Sat. February 25, 2017
Benito School Gymnasium
Doors open at 5:45 pm
Country-Ella is a tale of a trendy city girl who visits her family in the country and the shenanigans that then ensue.
An evening of food and fun that is not to be missed!
To fully experience the theme of the evening, guests may dress in Hunting or Western wear.
Advance Tickets Only $20 each
Contact Bev at the School Office 204-539-2466