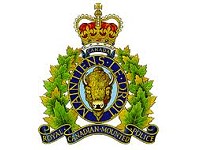 RCMP Media Release |
The RCMP has arrested and charged Carl Jessie Klyne, 23, from Swan River, with Second Degree murder. He appeared in Provincial Court in Swan River earlier this morning.

Officers located the elderly victim, a 90 year old male, deceased at a residence in the Town of Swan River during a well-being check on Saturday, January 14, 2017. Further investigation has determined that the death of a 90 year old male from Swan River was a homicide.
It does not appear the accused and victim were known to each other.