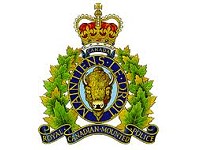 RCMP Media Release |
On Saturday, January 14, 2017 at approximately 5:00 pm, Swan River RCMP were dispatched to a residence in the Town of Swan River to conduct a well-being check on an elderly male.

Upon entering the residence, officers located the elderly male, 90, deceased.
The death is being treated as suspicious. Investigators from the RCMP's Major Crimes Services are assisting with the investigation.
No additional information is available. The investigation is ongoing.