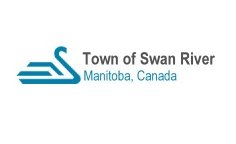 The Council of the Town of Swan River met on Tuesday, December 20th, 2016 at 7:30 pm in the Town Council Chambers with Mayor McKenzie presiding and Councillors Moriaux, Friesen, Whyte, Delaurier and Sakal present. Councillor Jacobson was absent with permission.
1 Call to order
2 Adoption of Agenda
Resolution No: 2016.603
Moved By: David Moriaux
Seconded By: Jason Delaurier
RESOLVED that the Agenda for the December 20th, 2016 regular meeting of Council be received.
CARRIED
3 Adoption of Minutes
Resolution No: 2016.604
Moved By: David Moriaux
Seconded By: Jason Delaurier
RESOLVED that the minutes of the December 6th, 2016 regular meeting of Council be adopted as received.
CARRIED
4 Delegations and Hearings
4.1 Grant Presentation – to SV Chamber of Commerce
4.2 Delegation – Neil Ives re: used needles containment
Neil Ives, a Registered Nurse presently working as a Community Health Nurse at the Primary Care Outreach Clinic within the SVPCC and Marc Clement, Manager – Primary Health Care presented some information in support of the Town of Swan River expanding its sharps collection efforts towards enhancing the safety of town employees and community members. 
In 2014 Neil and Ken Kirkpatrick met to discuss occupational health and safety concerns related to town employees coming across improperly disposed of syringes.  The presence of improperly disposed of syringes, and/or sharps is common throughout many Canadian towns and cities. Needle stick injuries do present some concern related to communicable disease.  Neil provided an overview of injection drug use in our region.
 
Neil commended the town for its pragmatism and leadership for installing sharps collection devices in some of its public washrooms; this reduces the likelihood of employees and the public coming into contact with sharps. 
In behavior change theory "modification of the environment" is the one of the most successful ways of eliciting a desirable change. The town installed sharps collection devices have had an effect on decreasing the number of syringes disposed of unsafely.  He hopes the town continues its efforts in this area and looks forward to ongoing collaboration in the New Year.
4.3 Delegation – Jessica Lacasse and RCMP – Community Mobilization
Jessica Lacasse provided an overview of Community Mobilization and explained that the Swan River group is just getting started. Community Mobilization is a multi-agency group which connects potential victims and offenders with the social supports they need before their troubles lead to a run-in with police.  She invited a town representative to take part in the online training and to be a part of the group. 
5 Correspondence
5.1 SVSD re: Commending Town staff for waterline repairs
5.2 PUB Order varying previous order
5.3 SVSD Strategic Planning Session – January 18th, 2017
Resolution No: 2016.605
Moved By: David Moriaux
Seconded By: Jason Delaurier
RESOLVED that Glen McKenzie be authorized to attend the Swan Valley School Division 2017 Strategic Planning session being held in on January 18th, 2017.
CARRIED
6 Unfinished Business
6.1 NWRL 2017 Budget
Resolution No: 2016.606
Moved By: David Moriaux
Seconded By: Jason Delaurier
RESOLVED that the 2017 Budget for the North-West Regional Library be approved.
CARRIED
7 Reports
7.1 Superintendent of Works Report
Resolution No: 2016.607
Moved By: David Moriaux
Seconded By: Jason Delaurier
RESOLVED that the Superintendent of Works report be received.
CARRIED
7.2 November 2016 Handi Van Report
Resolution No: 2016.608
Moved By: David Moriaux
Seconded By: Jason Delaurier
RESOLVED that the November 2016 Handi Van report be received.
CARRIED
7.3 SV RISE report
Resolution No: 2016.609
Moved By: Duane Whyte
Seconded By: Phylis Friesen
RESOLVED that the Swan Valley RISE report to December 5th, 2016 be received.
CARRIED
7.4 Building Inspector Report
Resolution No: 2016.610
Moved By: Duane Whyte
Seconded By: Phylis Friesen
RESOLVED that the Building Inspector report to December 6th, 2016 be received.
CARRIED
7.5 By Law Enforcement Officer Report
Resolution No: 2016.611
Moved By: Duane Whyte
Seconded By: Phylis Friesen
RESOLVED that the By-Law Enforcement Officer  report for November 2016 be received.
CARRIED
7.6 Police and Community Relations Log
Resolution No: 2016.612
Moved By: Duane Whyte
Seconded By: Phylis Friesen
RESOLVED that the Swan River Detachment Police and Community Relations Log to November 30th, 2016 be received.
CARRIED
7.7 Council Member and CAO reports
8 By-Laws
8.1 By-Law No. 19/2016 to amend By-Law No. 9/2015 – 1st reading
Resolution No: 2016.613
Moved By: Duane Whyte
Seconded By: Phylis Friesen
RESOLVED that By-Law No. 19/2016 being a By-Law of the Town of Swan River to amend the Town of Swan River Water & Wastewater rates By-Law No. 9/2015 by amending the effective dates to December 1, 2016 and December 1, 2017 be read a first time. 
CARRIED
9 Other resolutions
9.1 To approve accounts
Resolution No: 2016.614
Moved By: Duane Whyte
Seconded By: Phylis Friesen
RESOLVED  that the accounts as follows be hereby approved for payment:
1)General Accounts from Cheque No.19890 to No.19955 for a total of $160,417.27. 
2)Payroll Account from Cheque No. 3901 to No. 3915 for a total of $127,938.62.
CARRIED
9.2 To approve Veterans Community Hall Manager Wage
Resolution No: 2016.615
Moved By: Duane Whyte
Seconded By: Phylis Friesen
RESOLVED that the Veterans Community Hall Manager's Wage be increased effective January 1st, 2017 as per schedule "A" attached. 
CARRIED
9.3 to approve the SV Emergency Measures District 2016 Budget
Resolution No: 2016.616
Moved By: Jason Sakal
Seconded By: Phylis Friesen
RESOLVED that the Swan Valley Emergency Measures District 2016 Budget be received and returned to the committee with a recommendation to use the actual 2016 expenditures.
 CARRIED
9.4 to approve payment of SV Emergency Measures 2016 Levy
Resolution No: 2016.617
Moved By: Jason Sakal
Seconded By: Phylis Friesen
RESOLVED  that the Swan Valley Emergency Measures District 2016 levy in the amount of $5,407.00 be approved for payment. 
DEFEATED
9.5 to receive the SV Settlement Immigration Services Inc. 2015 audited financial statements
Resolution No: 2016.618
Moved By: Jason Sakal
Seconded By: Phylis Friesen
RESOLVED that the Swan Valley Settlement and Immigrant Services Inc. 2015 audited Financial Statements be received.
 CARRIED
9.6 Single Operator Survey Equipment
Resolution No: 2016.619
Moved By: Jason Sakal
Seconded By: Phylis Friesen
RESOLVED that the Town of Swan River purchase the Spectra Precision Network RTK Rover package from Cansel Survey Equipment Inc. for $18,730.00 plus applicable taxes.
CARRIED
9.7 Water Treatment Plant Engine
Resolution No: 2016.620
Moved By: Jason Delaurier
Seconded By: David Moriaux
Resolved that the Town of Swan River purchase a Natural Gas Engine from Industrial/Dieseltech/Power Systems Divisions of Pritchard Engineering Co. Ltd for the price of $21,848.55.
CARRIED
9.8 Landfill Shredding Tender
Resolution No: 2016.621
Moved By: David Moriaux
Seconded By: Jason Delaurier
RESOLVED that the Town of Swan River accept the tender for material shredding at the landfill from LC Contracting Ltd.
CARRIED
9.9 to hire RCMP Municipal Clerk
Resolution No: 2016.622
Moved By: David Moriaux
Seconded By: Jason Delaurier
RESOLVED that Jennifer Campbell be hired effective January 9, 2017 for the RCMP Municipal Clerk position. 
CARRIED
9.10 to approve purchase of website and other services
Resolution No: 2016.623
Moved By: David Moriaux
Seconded By: Jason Delaurier
RESOLVED that the Town of Swan River purchase All-Net Website (including Microsite Builder), Service Tracker and iTown Smartphone App services for a cost of $11,580.00.
CARRIED
9.11 to cancel invoices
Resolution No: 2016.624
Moved By: Duane Whyte
Seconded By: Jason Sakal
RESOLVED  that the following outstanding accounts be cancelled.
Aug. 4, 2015 #10621     $11.82
Aug 31, 2015  #10747  $11.69      
July 3, 2015 #10504  $5.90
CARRIED
9.12 To approve purchase of advertisement in SnoRiders magazine
Resolution No: 2016.625
Moved By: Duane Whyte
Seconded By: Phylis Friesen
RESOLVED that the Town of Swan River approve the purchase of an advertisement in the SnoRiders magazine for a cost of $538.00.
DEFEATED
9.13 To authorize attendance at Finance Workshop
Resolution No: 2016.626
Moved By: Duane Whyte
Seconded By: Phylis Friesen
RESOLVED that the Chief Financial Officer be authorized to attend the MMAA 2017 Finance Workshop held in Portage la Prairie, MB on January 19 and 20, 2017.
CARRIED
9.14 To authorize attendance at meeting with Dauphin Senior Crown
Resolution No: 2016.627
Moved By: Duane Whyte
Seconded By: Jason Sakal
RESOLVED that Mayor McKenzie and Councillors Whyte and Jacobson be authorized to attend at meeting with the Senior Crown Attorney being held in Dauphin, MB on December 21, 2016.
CARRIED
9.15 to authorize attendance at Rec Connections Conference
Resolution No: 2016.628
Moved By: Phylis Friesen
Seconded By: Jason Sakal
RESOLVED that Patti Henkelman, Hugh Hunt and Brendan Fedorchuk be authorized to attend the Recreation Connections Conference being held in Winnipeg, MB on February 12 – 15, 2017.
CARRIED
10 In Camera
Resolution No: 2016.629
Moved By: Jason Sakal
Seconded By: Phylis Friesen
RESOLVED that, pursuant to Section 152(3) of the Municipal Act, Council go into Committee and close the meeting to the public.
CARRIED
11 Out of Camera
Resolution No: 2016.630
Moved By: Jason Sakal
Seconded By: Duane Whyte
RESOLVED that pursuant to Sections 152(4) of the Municipal Act this meeting be reopened to the public.
CARRIED
12 Adjournment
Resolution No: 2016.631
Moved By: David Moriaux
Seconded By: Jason Delaurier
RESOLVED that this regular Meeting of Council now adjourn.
CARRIED