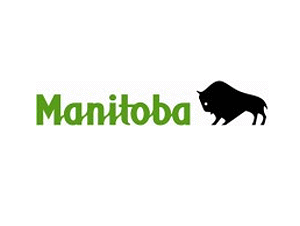 Manitoba Government Media Release |
Announced by Education and Training Minister Ian Wishart: The provincial government is providing support to help unemployed or underemployed individuals in northern Manitoba work toward certification as heavy-duty technicians, agricultural equipment technicians, and truck and transport mechanics.
"Our government is helping Manitobans get the training and experience needed to access rewarding, high-quality employment," said Wishart. "We are continuing work on the development and implementation of Manitoba's Look North initiative, which will create jobs, increase investment and ensure long-term stability for the region's people and economy."
The province will provide almost $250,000 for the initiative, which takes candidates through the Level 1 accredited pre-employment training and industrial experience needed to progress toward Red Seal Certification. Red Seal Certification allows qualified tradespeople to work anywhere in Canada where their trade is designated, without having to write further examinations.
A total of 16 seats are currently available for the program, which is managed by the Northern Manitoba Sector Council, a not-for-profit corporation representing the region's major employers in the mining, forestry and energy sectors.
"The Swan Valley Mechanical Trades Initiative will enable residents from Swan River and the surrounding region to enhance their skills and build bright futures for their families in northern Manitoba," said Rick Wowchuk, MLA for Swan River, who visited the Swan River Trades Centre today on behalf of the minister. "Our government recognizes the impact that a strengthened northern economy will have on the entire province of Manitoba."
The minister noted the program was developed to assist northern employers' with the recruitment, training and retention of northern and Indigenous people for employment opportunities.
"We're so encouraged by the support from the Manitoba government for this project," said Doug Lauvstad, executive director, Northern Manitoba Sector Council. "This partnership will help us meet demand for skilled tradespeople in high-demand careers, and ensure local people can access local jobs that enrich their families and their communities."
The minister noted the program works closely with local employers and support from Volvo was critical to its development.
The program begins January 2017