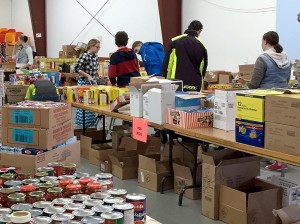 Submitted by:
Swan Valley Christmas Cheer Board |
We were able to provide 51 hampers to those in need. Students from Riverdale School helped with sorting of groceries and packing hampers.

Click any picture for a larger version.

The Riverdale students sang a few Christmas Carols before they left.
Lion members helped with donation pick ups and the town of Swan River employees helped with delivery on Friday, December 16, 2016.