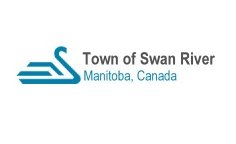 The Council of the Town of Swan River met on Tuesday, November 15th, 2016 at 7:30 pm in the Town Council Chambers with Mayor McKenzie presiding and Councillors Moriaux, Friesen, Whyte, Jacobson, Delaurier and Sakal present.  
1 Call to order
2 Adoption of Amended Agenda
Resolution No: 2016.560
Moved By: David Moriaux
Seconded By: Jason Delaurier
RESOLVED that the Amended Agenda for the November 15th, 2016 regular meeting of Council be received.
CARRIED
3 Adoption of Minutes
Resolution No: 2016.561
Moved By: David Moriaux
Seconded By: Jason Delaurier
RESOLVED that the minutes of the November 1st, 2016 regular meeting of Council be adopted as received.
CARRIED
4 Delegations and Hearings
4.1 Delegation: SV Communities that Care – Bev Pollen
James Wigley, Chair of the Swan Valley Communities That Care (SVCTC) board, did a powerpoint presentation for Council which provided an overview of the organization and its functions.   Communities That Care is a Healthy Child Manitoba initiative that helps communities work together to promote positive development of children and youth. The SVCTC is celebrating 5 years in Valley.  They would like to expand their board and asked if a council member would join.  Lance Jacobson was appointed as the Town's representative. 
4.2 To appoint representative to SVCTC Board
Resolution No: 2016.562
Moved By: Jason Delaurier
Seconded By: David Moriaux
RESOLVED that Lance Jacobson be appointed as the Town representative to the Swan Valley Communities That Care board.
CARRIED
4.3 Delegation: SV RISE – Heather Nielsen
Heather Nielsen started as the part-time Economic Development Officer for Swan Valley RISE in November 2015 after the position had been vacated in August 2015. The RISE office is now located in the Chamber of Commerce building and Stacy Grindle has just been hired has a part-time marketing coordinator.  Heather provided Council with a detailed report of the happenings in 2016 and the plans for 2017.  The focus for 2017 is tourism.  Heather and Stacy are very excited to be putting the Valley on the map for the rest of world to see.
4.4 Delegation: Jayne Leadbeater re: Stop sign at Riverview Drive and Currie Road
Jayne Leadbeater made a presentation on behalf of the Riverview Drive and Park Drive neighborhood regarding one of the new stop signs in the Currie Road area.  She requested that the stop sign located south bound on Park Drive at the intersection of Currie Road with the Highway 10 connector be removed.  
4.5 Public Hearing: Variation Order Application No. 9/2016
There were no persons present to make representation for or against Variation Order Application No. 9/2016.
Resolution No: 2016.563
Moved By: David Moriaux
Seconded By: Jason Delaurier
RESOLVED that Variation Order Application No. 9/2016 to allow for a 55.01′ frontage width per lot for each side of the duplex and to reduce the interior side yard from 5′ to 0′ per lot on the property located at Lot 8 Block 1 Plan 2315 (440 Currie Road) be approved.
CARRIED
5. Correspondence
5.1 Northern Woods & Water Highway Association October Newsletter
5.2 Swan Valley Chamber of Commerce Black Friday Weekend Sale
6 New Business
6.1 Proposal to subdivide Pt. SE 1/4 Sec. 20-37-27W – Block 2 Plan 24350
Resolution No: 2016.564
Moved By: Jason Sakal
Seconded By: Duane Whyte
RESOLVED that the proposed subdivision of Pt. SE ¼ 20-37-27W Block 2 Plan 24350 DLTO and numbered by Manitoba Indigenous and Municipal Relations Community and Regional Planning 
File No. 4455-16-7305 be hereby approved.
CARRIED
6.2 SV Doctor Retention/Recruitment Fund
Resolution No: 2016.565
Moved By: Jason Sakal
Seconded By: Phylis Friesen
WHEREAS the Council for the Town of Swan River does hereby agree that the recruitment of Medical Professionals is vital to the future of the Swan Valley and it's residents and;
WHEREAS, despite Provincial responsibilities for the provision of health care, there is a need to continue making contributions toward the recruitment of Doctors and other Medical Professionals in order to provide proper healthcare to local residents;
THEREFORE BE IT RESOLVED that the Council for the Town of Swan River does hereby agree to the following;
A 'per capita' levy of up to $16 for the next 3 years (2017, 2018 amp; 2019)
A portion of the municipal levy to be used for payment of a part time employee to devote his/her time to recruit doctors and other medical professionals for the Swan Valley
BE IT FURTHER RESOLVED that we do hereby agree to move forward with the development of a job description, a budget proposal and the hiring of an individual to work on recruiting Medical Professionals for the Swan Valley as a continuation of the program originally established by Swan Valley RISE and the Medical Services Committee.       
CARRIED
6.3 Used needles containment/containers
6.4 Recording Meetings
7 Reports
7.1 Superintendent of Works Report
Resolution No: 2016.566
Moved By: Jason Sakal
Seconded By: Phylis Friesen
RESOLVED that the Superintendent of Works report be received.
CARRIED
7.2 To receive the RCMP reports for July, Aug, Sept. 2016
Resolution No: 2016.567
Moved By: Duane Whyte
Seconded By: Phylis Friesen
RESOLVED that the RCMP Reports for July, August and September 2016 be received.
CARRIED
7.3 to receive the October 2016 Swan River Fire Department report
Resolution No: 2016.568
Moved By: Duane Whyte
Seconded By: Phylis Friesen
RESOLVED that the October 2016 Swan River Fire Department report be received.
CARRIED
7.4 to receive the October 2016 radar speed sign report
Resolution No: 2016.569
Moved By: Duane Whyte
Seconded By: Phylis Friesen
RESOLVED that the October 2016 radar speed sign report be received.
CARRIED
7.5 To receive the October 2016 Handivan Report
Resolution No: 2016.570
Moved By: Duane Whyte
Seconded By: Phylis Friesen
RESOLVED that the October 2016 Handivan report be received.
CARRIED
7.6 To receive the October 2016 By-Law Enforcement Officer Report
Resolution No: 2016.571
Moved By: Duane Whyte
Seconded By: Phylis Friesen
RESOLVED that the October 2016 By-Law Enforcement Officer report be received.
CARRIED
7.7 Admin. Meeting Minutes
7.8 Council Member and CAO reports
8 Other Resolutions
8.1 to approve accounts
Resolution No: 2016.572
Moved By: Duane Whyte
Seconded By: Phylis Friesen
RESOLVED  that the accounts as follows be hereby approved for payment:
​1) General Accounts from Cheque No.19683 to No.19782 for a total of $521,709.56. 
2) Payroll Account from Cheque No. 3878 to No. 3885 for a total of $111,336.65.
CARRIED
8.2 Manitoba Water Wastewater Annual Conference
Resolution No: 2016.573
Moved By: Jason Delaurier
Seconded By: Lance Jacobson
RESOLVED that Jordan Rooks, Paul Klein, Derek Poole, and Darren Harvey be authorized to attend the Manitoba Water amp; Wastewater Association Annual Conference being held in Portage la Prairie, MB on Jan. 29th – Feb.1st, 2017.
CARRIED
8.3 to receive the September 2016 Financial Statements
Resolution No: 2016.574
Moved By: Jason Delaurier
Seconded By: Lance Jacobson
RESOLVED that the Financial Statements for the month ended September 30, 2016 be adopted as received.
CARRIED
8.4 To approve Valleybiz Christmas greeting
Resolution No: 2016.575
Moved By: Jason Delaurier
Seconded By: Lance Jacobson
RESOLVED  that a Christmas greeting advertisement be purchased from Valleybiz for the cost of $100.00.
DEFEATED
8.5 To approve purchase of advertisement in Canada Summer Games – Travel MB Guide
Resolution No: 2016.576
Moved By: Jason Delaurier
Seconded By: David Moriaux
RESOLVED that the Town of Swan River is in favor of cost sharing a full page advertisement in the Canada Summer Games Manitoba Vacation Guide with the Municipality of Swan Valley West, the Municipality of Minitonas-Bowsman, the Rural Municipality of Mountain, the Swan Valley Chamber of Commerce and Swan Valley RISE;
AND FURTHER BE IT RESOLVED that the Town's cost for this shared advertisement is $125.00.
CARRIED
9 In Camera
Resolution No: 2016.577
Moved By: Jason Delaurier
Seconded By: David Moriaux
RESOLVED that, pursuant to Section 152(3) of the Municipal Act, Council go into Committee and close the meeting to the public.
CARRIED
10 Out of Camera
Resolution No: 2016.578
Moved By: David Moriaux
Seconded By: Jason Delaurier
RESOLVED that pursuant to Sections 152(4) of the Municipal Act this meeting be reopened to the public.
CARRIED
11 Adjournment
Resolution No: 2016.579
Moved By: David Moriaux
Seconded By: Jason Delaurier
RESOLVED that this regular Meeting of Council now adjourn.
CARRIED