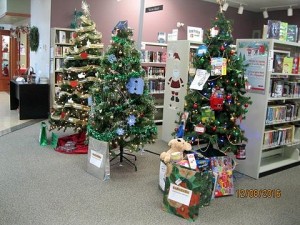 Submitted by:
Maureen Bowles |
The Swan River Library was dressed up for the Christmas season with the FESTIVAL OF TREES event held from December 6 through December 10, 2016.

Click any picture for a larger version.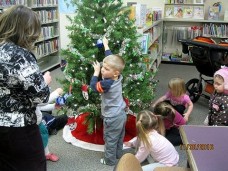 This event is jointly sponsored by the library and the Chamber of Commerce. Sixteen trees and twenty-five gingerbread houses were entered.
Six classrooms of excited children came to tour the library and enjoy some juice and cookies while listening to a story.
Over 300 people came through the doors to vote for their favorite tree and gingerbread house. Christmas music, hot apple cider, cookies, children's laughter and neighbours visiting made this a very successful event.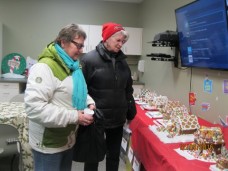 People's Choice for the tree category was Swan Valley Ag. Society
People's choice for the Gingerbread houses was Ecole Swan River South
Guess the number of candies winners were Lorraine Goodman and Taylor Bass.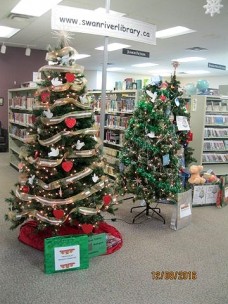 Happy Holidays!