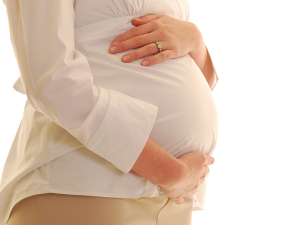 Prairie Mountain Health
Media Release |
Prairie Mountain Health is starting a 'low-risk obstetrics program' at Swan Valley Health Centre in Swan River. What this means is that physicians will begin to talk with expectant mothers that are around 20 weeks gestation age, about delivering in Swan River. Based on some of these timeframes, and if they meet the criteria established for low risk delivery, we would not expect to see any planned deliveries at Swan Valley Health Centre until February/March 2017.
It is very important that expectant mothers understand that not all babies can be delivered in Swan Valley Health Centre. Your physician is a very important part of your birth plan. As such, you must make delivery plans with your physician.
It's also important to remember that "low-risk" doesn't necessarily mean "no-risk". Sometimes during labour, things can suddenly change. If that happens, your doctor will arrange an emergency transfer to another centre.
How do I know if I can deliver my baby in Swan River?
You and your family doctor will decide together whether or not it's a good idea for you to attempt delivery in Swan River. Some of the criteria already established in making this informed decision includes:
– You cannot have had a previous cesarean section;
– The pregnancy must be just one baby, healthy, with no diabetes, high blood pressure, drug use or other complications;
– You must also have had regular prenatal care starting no later than 20 weeks gestation onward with one of the physicians from the Obstetrical Call Group who will be doing deliveries. This is to ensure the delivering physician truly knows you and is able to assess any risks with the delivery; and
– If you have not had regular prenatal care with a delivering physician in Swan River, you will not be able to deliver your baby at the Swan Valley Health Centre. As such, if you present in labour, you will be assessed as an emergency patient and transported to a delivering facility.
Who will deliver my baby?
The Obstetrical Call Group is made up of several physicians who practice in Swan River.
When you come to the emergency room in labour, you will be referred to the obstetric physician on call and assessed.
If mom and baby are doing well and there are no concerns, you will be admitted to hospital for the delivery.
If there are concerns, the physician will arrange your transfer to another centre.
Looking ahead
Although the long-term plan remains to eventually re-establish full-obstetrical services in Swan River, the reality is that the physician complement and required skill-set to safely provide that specialty service at Swan Valley Health Centre is not in place at this time. Prairie Mountain Health will continue to work with the health care providers to further advance this service when these additional components are in place.
Working together
Prairie Mountain Health is very pleased to continue working alongside all of its health partners and stakeholders in the Swan River Valley area to enhance programs and services whenever possible. Besides the unwavering commitment from the local physician group and all of our health-care staff, we very much acknowledge and appreciate the ongoing support that extends to the community and organizations that are making equipment contributions to this initiative. Together, we will continue to provide the best possible health and wellness for all.
For any questions about the low-risk obstetrics program, please contact Leisa Lukie, Primary Care Practice Supervisor, at the Swan Valley Primary Care Centre at (204) 734-6600.