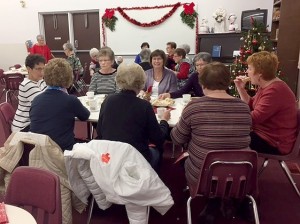 Submitted by:
Beverley Leach |

There was lots of laughter and chatter as friends met for a delicious lunch and tea at St. James Anglican Church on December 3, 2016.

Click any picture for a larger version.
The bake table which featured a variety of jams as well as home baking was an important feature in the Tea.
The ACW and members of St. James were pleased to host this annual event and appreciate the support it received.