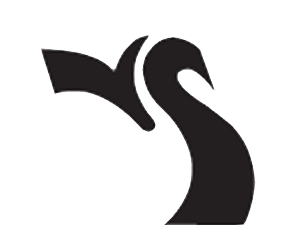 Swan Valley
School Division
Executive Summary of the
November 28, 2016
Regular Board Meeting
Submitted by:
Tim Mendel
Superintendent/CEO

1. The Board approved a motion to provide space in Bowsman School to the Bowsman Daycare Board for the purpose of setting up a daycare. This has the strong support of the Principal of the school and the staff.
2. The Board approved a motion to waive the monthly rental fee for the Sunflower Early Learning Centre until such a time as their operating grant is approved. This waiver will be revisited in June by the Board.
3. The Board approved, in principle, to proceed with developing a partnership with Wellman Lake Camp. Administration and Wellman Lake officials to work on a formal agreement which will need to be brought to the Board for approval.
4. The Secretary-Treasurer shared some info with the Board in regards to the SVRSS entrance upgrade project. The architect participated in the discussion via conference call.
5. The request for additional space by the Benito Daycare was denied by the Board given that the school staff is not supportive of giving up the space to the Daycare.
6. The CEO recommended that the Policy Committee look at School Closure Policies. The concern is that for a number of our outlying schools most if not all staff do not live in the Community. Is it wise to require staff to travel when road conditions are unsafe? The Policy Committee will examine our current policies.
____________________
Minutes of the regular meeting of the Board of Trustees held in the Division Office Board Room on November 28, 2016 commencing at 7:30 p.m. (unapproved)
The following were present:
Chair: K. Riehl
Vice-Chair: L. Evans
Trustees: D. Burghart, S. Haluschak, K. Highmoor, V. Rooks, W. Schaffer, B. Stephen, G. Wowchuk
Superintendent: T. Mendel
Secretary-Treasurer: B. Rausch
Absent: D. Burnside, C. Staniland, D. Coulthart
Resolutions:
R1 B. Stephen, D. Burghart:
THAT the Minutes of the regular meeting of November 14, 2016, be adopted.
CARRIED
R2 W. Schaffer, G. Wowchuk:
THAT the letter of request from the Sunflower Early Learning Centre, 8.1, be received and the request for waiver be granted to the earlier of their operating grant being approved or June 30, 2017.
CARRIED. (Trustee Evans excused herself for this Agenda item.)
R3 W. Schaffer, D. Burghart:
THAT the Staffing Report of the Superintendent/CEO, 8.2, as presented, be ratified.
CARRIED
R4 S. Haluschak, G. Wowchuk:
THAT the Report of the Secretary-Treasurer, 9.2, on Capital Disbursements, be received and authorization of payments outlined, be approved.
CARRIED
R5 G. Wowchuk, S. Haluschak:
THAT as per the Report of the Secretary-Treasurer, 9.3, a by-law to provide for the borrowing of up to $1,070,000.00, by issue of Promissory Note #LTPS0076, to meet the costs for the projects as authorized on Schedule "B" attached, be read a second time, that the rules of procedure be waived and that it be taken as read a third time, be now finally passed, signed by the Chair and the Secretary-Treasurer and numbered 11/2016 and the seal of the School Division affixed thereto.
CARRIED
R6 V. Rooks, K. Highmoor:
THAT as per the Report of the Secretary-Treasurer, 9.4, the accounts listed on cheque vouchers and being the general cheques numbering 49367 to 49590 and B 48872 to B 48906 inclusive; which includes general in the amount of $1,003,810.14 and payroll in the amount of $781,962.66 plus additional payroll cheques numbering 2482 to 2496 in the amount of $6,795.90, for a total of $1,792,568.70 for the month of September be approved for payment.
CARRIED
R7 L. Evans, D. Burghart:
THAT the Board move to In-Camera.
CARRIED
R8 K. Highmoor, V. Rooks:
THAT the Board move out of In-Camera.
CARRIED
R9 D. Burghart, B. Stephen:
THAT the request by the Bowsman Daycare Board, 8.1, for the use of up to two classrooms to develop a daycare be granted, subject to Public Schools' Finance Board approval.
CARRIED
R10 W. Schaffer, G. Wowchuk:
THAT we do now adjourn at 10:47 p.m.
CARRIED