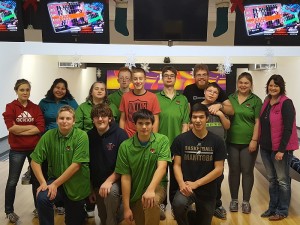 Submitted by:
Shirley Todosichuk |
The Swan Valley Tiger's Bowling Team had a great Bring a Buddy Tournament on November 29, 2016 at Up Your Alley in Swan River.
Seven teams played the pins and everyone had fun!
Click any picture for a larger version.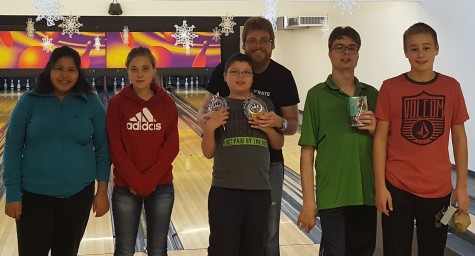 Pictured above (left to right):
2nd place winners, Jamie and Kaylin
1st place winners, Kyle and Ryan
3rd place winners, Skylar and Kaden
Thank you to all the Buds who came out to bowl!