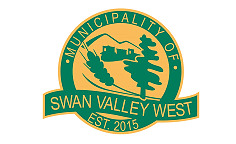 Media Release
Submitted by: Swan Valley West |
Earlier yesterday (November 29th [2016]) two of the more reputable media outlets in the Swan River Valley asked the Municipality of Swan Valley West if the municipal water supply in the LUD (local urban district) of Benito was safe.
The answer was and is an unequivocal YES.
The real question is why would the question be asked in the first place? For that answer we have to look at the actions of the other media outlet in the Swan River Valley, the broadcast media. It would appear that some misinformation regarding the water supply in Benito has been allowed to flourish on a social media site associated with the local radio station. Non-factual statements were also part of the local station's editorial comment.
The water supply in Benito was never put at any risk nor was proper procedure compromised. It is unfortunate that the citizens of Benito had to be put in such a stressful situation by having the safety of their water supply falsely called into question. The actions and motives of the local broadcast media are something that all rate payers will need to judge for themselves.