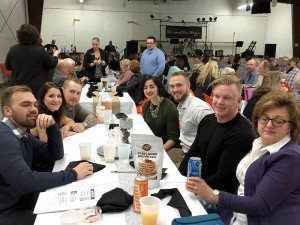 Submitted by:
Heather Nielsen |
It was a busy weekend for the Swan Valley Chamber of Commerce.
The annual tree lighting took place Friday at 4:30 with Santa, hot dogs and hot chocolate.

Click any picture for a larger version.
Black Friday was a resounding success! We could not have asked for better weather to wander the streets, shop and visit.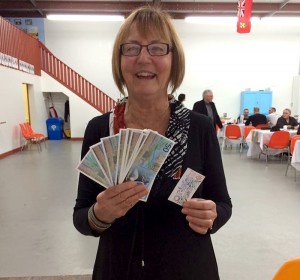 Thank you to all the businesses that supported local shopping and contributing to the $3000 Chamber Bucks draw and congrats to Mary Ann Friesen for winning.
Happy Shopping
Mary Ann!


We capped off the busy weekend with our 1st Annual Business Appreciation Gala Saturday November 26,2016. This year we saluted the agriculture industry and all that it contributes to our Valley.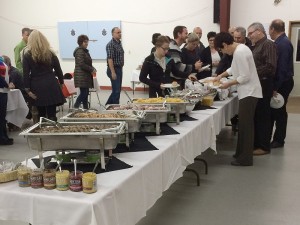 Our economy and community could not exist without you and it was wonderful to acknowledge and appreciate you. The fantastic meal was a tribute to local and Manitoba food prepared by Johnny's Catering followed by a dance with music by RJ and the Boys.
It was a great windup to a successful Black Friday weekend.
Swan Valley Chamber of Commerce would like to thank everyone who supports business in the Valley with us. We are looking forward to next year!