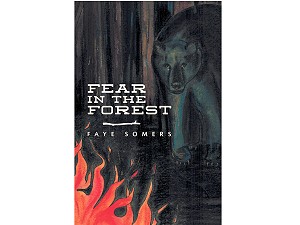 Submitted by:
Faye Somers |
Book Reading and Signing
by local author:
Faye Somers
December 1, 2016
Green Brier Bookstore
and Gallery
5th Ave N, Swan River
3:30-7:00pm
Refreshments will be served at this come and go event.
Her unique artwork will also be on display in the gallery.
Her novella, Fear in the Forest, is an adventure story written for youth aged 11-15. It's about two teen cousins who share a Dene' heritage, but one was raised in Edmonton and the other in La Loche, SK. In order to survive a night of danger lost in a northern forest they must learn to trust each other.