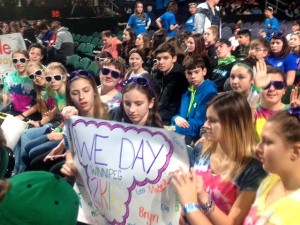 ValleyBiz Story |
The Minitonas Middle Years School "We Create Change" social justice team was in Winnipeg on November 16 – 18, 2016 to attend the WE DAY event at MTS Centre on November 18, 2016.

Submitted photos.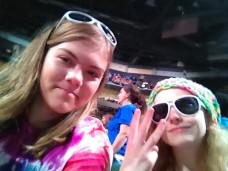 The 19 students from Minitonas joined approximately 16,000 students from across Manitoba for the inspirational event intended to connect and empower young people to make positive change in the world by shifting their thinking and actions from "me" to "we".
The event is free to attend, but youth must earn their entrance by taking action on local and global causes.
Speakers and performers at the powerful, one-of-a-kind event included Chris Hadfield, Margaret Trudeau, Rick Hansen, Paula Abdul, Nico & Vinz, Jull Black, Mike Downie, Celebrity Marauders, Tyrone Edwards, Tyler Shaw, Chloe Wilde, Jillea, Spencer West, Craig and Marc Kielburger, The Honorable Brian Pallister, Hani Al Moulia, Capri Everett and Kyle Nobess.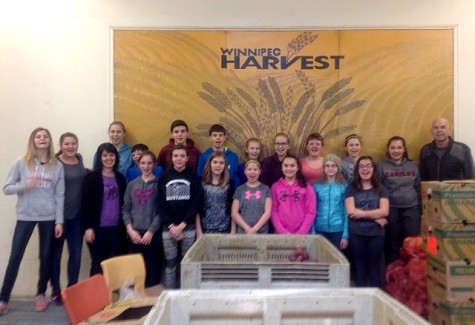 During their time in Winnipeg, the students also packed boxes at Winnipeg Harvest and toured the Manitoba Legislative Building. We Day Team Leaders Miles Jones and Dana TerHorst described the trip as "a huge success" and a "great overall experience".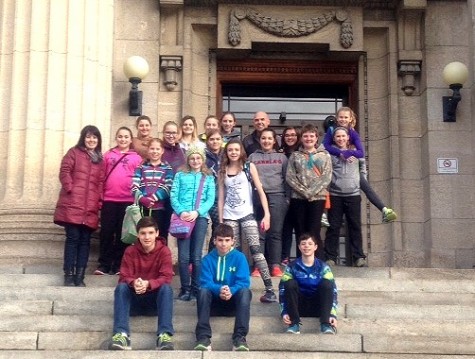 Jones and TerHorst expressed their thanks to parents for raising such fine young leaders. "Wherever we went we received so many positive comments about their behavior, attitude and good manners." said Jones, "What great ambassadors for not just our Minitonas School but the Swan River Valley."