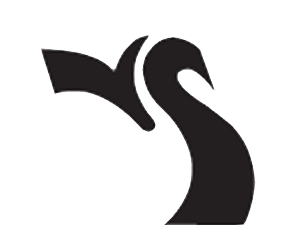 Swan Valley
School Division
Executive Summary of the
November 16, 2016
Regular Board Meeting
Submitted by:
Tim Mendel
Superintendent/CEO

1. The Board approved the transportation request for two students from Saskatchewan to attend Benito School. This is part of the Interprovincial Agreement.
2. The Board was informed that a request for additional space was being made by the Benito Child Care Centre. The Superintendent and the Principal will meet with the Benito Child Care Board to discuss its request and collect information. Final decision will be made by the Board.
3. A list of Bus Drivers who received a Safe Driving Award for 2015-16 was provided to the Board.
4. The Board was provided an update on the Employee Registered Pension Plan.
5. The Board approved the PD request for two staff members to attend Agri-Trend Farm Forum in Calgary. This conference will explore cutting edge farm technologies in the field of agriculture. This is an area of interest for possible future program development by the Regional High School.
6. The Board Strategic Planning Day has been set for January 18th. Invitations will be sent out shortly to various stakeholders.
7. The Board spent time reviewing drafts of its new Vision and Mission Statements. The Board will take these draft Vision and Mission Statements to the Strategic Planning Day to get input from the stakeholders.
_________________________
Minutes of the regular meeting of the Board of Trustees held in the Division Office Board Room on November 14, 2016 commencing at 7:30 p.m. (unapproved)
The following were present:
Chair: K. Riehl
Vice-Chair: L. Evans
Trustees: D. Burghart, K. Highmoor, V. Rooks, W. Schaffer, B. Stephen, G. Wowchuk
Superintendent: T. Mendel
Student Services Coordinator: D. Burnside
Absent: S. Haluschak, B. Rausch, D. Coulthart, C. Staniland
Resolutions:
R1 B. Stephen, D. Burghart:
THAT Tim Mendel be appointed Secretary-Treasurer for the November 14, 2016 Board Meeting.
CARRIED
R2 W. Schaffer, G. Wowchuk:
THAT the Minutes of the regular meeting of November 1, 2016, be adopted.
CARRIED
R3 W. Schaffer, G. Wowchuk:
THAT as per Item 8.1, the transportation request for interprovincial transportation, be approved.
CARRIED
R4 D. Burghart, W. Schaffer:
THAT the Staffing Report of the Superintendent/CEO, 8.2, as presented, be ratified.
CARRIED
R5 V. Rooks, K. Highmoor:
THAT the Report of the Secretary-Treasurer, 9.2, on Capital Disbursements, be received and authorization of payments outlined, be approved.
CARRIED
R6 W. Schaffer, G. Wowchuk:
THAT as per the Report of the Secretary-Treasurer, 9.3, a by-law to provide for the borrowing of up to $1,070,000.00, by issue of Promissory Note #LTPS0076, to meet the costs for the projects as authorized on Schedule "B" attached, be read a first time long and numbered 11/2016 and the seal of the School Division affixed thereto.
CARRIED
R7 B. Stephen, D. Burghart:
THAT as per Item 10.1, the PD request for Cam Mateika and Lana Sagert to attend Agri-Trend Farm Forum 2016 in Calgary, AB, December 6-9, 2016, be approved.
CARRIED
R8 K. Highmoor, V. Rooks:
THAT the Board move to In-Camera.
CARRIED
R9 B. Stephen, W. Schaffer:
THAT the Board move out of In-Camera.
CARRIED
R10 K. Highmoor, V. Rooks:
THAT we do now adjourn at 10:00 p.m.
CARRIED