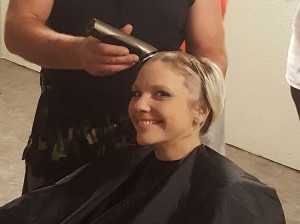 Submitted by:
Roxie Petelski |
At Patti Bresky's 40th Birthday party held at the Westwood Inn banquet room on October 15th, 2016 she invited family and friends to attend a special event. In celebration of her 40th birthday, she decided to shave her head in honor of people fighting cancer.
Click any picture for a larger version.
People had the option of donating whatever amount they chose and had the opportunity to help shave her head. Patti raised a total of $713.55 which she then donated the following week to the local Swan River Cancer care department.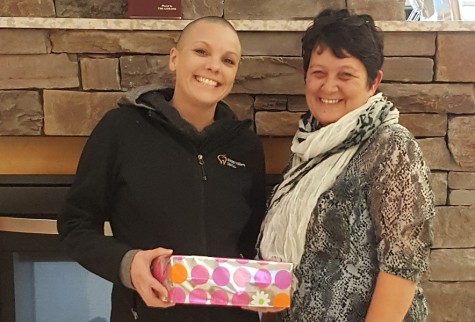 This is what Patti had to say about why she did it:
"People fighting cancer have to pour so much energy and money into fighting this terrible disease. I wanted to do this so that they know they have the support, love and energy from the people around them and the community to help them in this fight. The last thing they need to worry about is how they look, hair loss, etc. My hope is by doing this they realize they are beautiful warriors no matter how they look. The donations I collected of $713.55 has been donated to the Swan River cancer care department with the intention of them using it in whatever way to alleviate just a bit of the struggle with this battle."