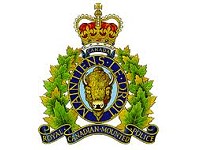 RCMP Media Release |
On the morning of Sunday, November 13, 2016, members of the Winnipegosis RCMP Detachment with assistance from the Dauphin Detachment executed a search warrant at a residence in Camperville, Manitoba.
Daniel Joseph FAGNAN, 28, of Camperville was arrested at the scene and is charged with numerous firearm related offences along with charges for possession of prohibited devices and possession of property obtained by crime.
During the course of this investigation, officers seized 17 assorted firearms, 2 silencers, over 1000 rounds of ammunition, other weapons and recovered stolen property.
Daniel FAGNAN was remanded into custody and is to appear in Dauphin Court on Monday November 14, 2016.
Camperville is a small community located 430 km north-west of the City of Winnipeg along highway 20 and has a population of approximately 550 people.