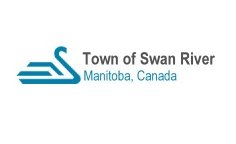 The Council of the Town of Swan River met on Tuesday, October 4th, 2016 at 7:30 pm in the Town Council Chambers with Mayor McKenzie presiding and Councillors Moriaux, Friesen, Whyte, Jacobson, Delaurier and Sakal present.  

1 Call to order
2 Adoption of Agenda
Resolution No: 2016.497
Moved By: Jason Delaurier
Seconded By: Lance Jacobson
RESOLVED that the Agenda for the October 4th, 2016 regular meeting of Council be received.
CARRIED
3 Adoption of Minutes
Resolution No: 2016.498
Moved By: David Moriaux
Seconded By: Jason Delaurier
RESOLVED that the minutes of the September 20th, 2016 regular meeting of Council be adopted as received.
CARRIED
4 Delegations and Hearings
4.1 Delegation: SR Fire Department – Darren Fedorchuk
Currently the department consists of 25 members with 18 members holding a minimum Firefighter level one international accreditation and qualified for operations at all fires also with 20 members having formal training from the Manitoba Emergency Services College regarding vehicle extrication.
To date the Swan River fire department has attended 63 calls throughout the district. These include 39 incidents in Swan River comprised of 8 fire calls, 8 motor vehicle incidents, 13 activated alarms, 8 false alarms, 1 rescue and one request for a lift assist, for a total of 517 man hours.
The department has also responded to 23 incidents in the Municipality of Swan Valley West including 10 motor vehicle incidents and 10 fire calls and 3 rescue operations. These calls totaled 474 man hours.
Added to these was a mutual aid response to respond to a fire in the Municipality of Minitonas-Bowsman which added an additional 27 man hours.
To date the department incident man hours, total of 1018 compared to 1266 man hours at this time last year. (73 calls)
To date 37% of calls and 47% of man hours involve responses the Municipality of Swan Valley West with 1% of calls and 2% of man hours being responses to the Municipality of Minitonas-Bowsman.
Training is ongoing withy approximately 730 training hours done as a department. Training in fire control, vehicle extrication, firefighter safety, response procedures along with other MESC courses continues. With the certification of the last round of students the department now has 8 firefighters current in Hazardous Materials response at an operational level.
As a department we are currently preparing for Fire Prevention Week, Breast Cancer fundraising with our association t-shirt sales and plans for the Movember campaign.
Fire inspections continue including joint inspections with building and health inspectors. Our pre-incident planning database continues to grow with preplans for over 100 locations in Swan River.
5 Correspondence
5.1 SVCTC Spooktober-Fest – Haunted House
5.2 CN TC Crossing Information
5.3 MB Indigenous and Municipal Relations re: AMM Convention Minister Meetings
5.4 Minister of Indigenous and Municipal Relations letter re: 2016 Municipal Road and Bridge Program
6 New Business
6.1 Building By-Law – proposed amendments
6.2 Municipality of Swan Valley West request
Resolution No: 2016.499
Moved By: David Moriaux
Seconded By: Duane Whyte
WHEREAS the Town of Swan River has received a request for assistance with paving from the Municipality of Swan Valley West; 
RESOLVED that the Town of Swan River Council encourage the administrators of the Municipality of Swan Valley West and the Town of Swan River to communicate and partner in asphalt pavement tender operations in the hopes to receive more competitive pricing; 
FURTHER BE IT RESOLVED that the Town shall deny the request to perform all of the Municipality of Swan Valley West asphalt preparation due to limited resources.
CARRIED
7 Unfinished Business
7.1 Hydro-Vac/Sewer Jetter Combo Unit
Resolution No: 2016.500
Moved By: Jason Delaurier
Seconded By: David Moriaux
RESOLVED that the Town of Swan River purchase a Vactor 2100 HydroVac Sewer Jetter Combo Unit from Joe Johnson Equipment in the amount of $180,000.00 plus taxes.
David Moriaux – yes
Duane Whyte – no
Glen McKenzie – yes
Jason Sakal – no
Jason Delaurier – no
Lance Jacobson – no
Phylis Friesen – yes
DEFEATED
8 Reports
8.1 Superintendent of Works Report
Resolution No: 2016.501
Moved By: David Moriaux
Seconded By: Jason Delaurier
RESOLVED that the Superintendent of Works report be received.
CARRIED
8.2 By-Law Enforcement Officer August 2016 report
Resolution No: 2016.502
Moved By: David Moriaux
Seconded By: Jason Delaurier
RESOLVED that the By-Law Enforcement Officer August 2016 report be received.
CARRIED
8.3 To receive the September 2016 Fire Department report
Resolution No: 2016.503
Moved By: Lance Jacobson
Seconded By: Jason Delaurier
RESOLVED that the September 2016 Fire Department report be received.
CARRIED
8.4 Admin meeting minutes
8.5 Council Member and CAO Reports
9 Other resolutions
9.1 To approve accounts
Resolution No: 2016.504
Moved By: Lance Jacobson
Seconded By: Jason Delaurier
RESOLVED  that the accounts as follows be hereby approved for payment:
​1) General accounts from Cheque No. 19472 to 19567 for a total of $103,332.95.
2) Payroll accounts from Cheque No. 3854 to 3861 for a total of $102,952.30.
CARRIED
9.2 To authorize attendance at MAFC meetings and events
Resolution No: 2016.505
Moved By: Lance Jacobson
Seconded By: Jason Delaurier
WHEREAS Fire Chief Darren Fedorchuk sits on the executive committee of the Manitoba Association of Fire Chiefs (MAFC) Board;
 ​THEREFORE BE IT RESOLVED that Chief Fedorchuk be authorized to attend the MAFC meetings and events as required.
CARRIED
9.3 To receive the SVHFF audited financial statements
Resolution No: 2016.506
Moved By: Duane Whyte
Seconded By: Phylis Friesen
RESOLVED that the Swan Valley Health Facilities Foundation Inc. audited financial statements for the year ended March 31, 2016 be received.
 CARRIED
9.4 To receive the SVHFF Agenda and Minutes
Resolution No: 2016.507
Moved By: Duane Whyte
Seconded By: Phylis Friesen
RESOLVED that the Swan Valley Health Facilities Foundation Inc. Agenda and Minutes be received.
CARRIED
9.5 To authorize attendance at MB Infrastructure Regional Roundtable meeting
Resolution No: 2016.508
Moved By: Duane Whyte
Seconded By: Phylis Friesen
RESOLVED that Duane Whyte be authorized to attend Manitoba Infrastructure Regional Roundtable meeting which was held in Dauphin, MB on September 26, 2016.
CARRIED
9.6 To receive the building permit applications
Resolution No: 2016.509
Moved By: Phylis Friesen
Seconded By: Duane Whyte
RESOLVED that the following building Permit Applications be received.
73/16 – 216 2nd Ave S – Fence
74/16 – 1488 3rd St N – Sign
75/16 – 308 12th Ave S – Deck Addition
76/16 – 34 Park Dr -Fence
77/16 – 115 2nd Ave N – Garage
78/16 – 210 Centennial Dr S – Basement Renovation
79/16 – 1424 1st St N – Replacement of Pool Liner; Change Room Flooring
80/16 – 319 Centennial Dr S – Addition of a Chapel
81/16 – 311 12th Ave S – Shed
82/16 – 505-511 Kelsey Dr Renovation; Additions
83/16 – 507 Kelsey Dr – Sign
84/16 – 505-511 Kelsey Dr – Renovation
85/16 – 530 Main St – Signs
CARRIED
9.7 to adopt the July 2016 Financial Statements
Resolution No: 2016.510
Moved By: Phylis Friesen
Seconded By: Jason Sakal
RESOLVED that the Financial Statements for the month ended July 31, 2016 be adopted as received.
 CARRIED
9.8 to authorize attendance at the G5 meeting
Resolution No: 2016.511
Moved By: Phylis Friesen
Seconded By: Jason Sakal
RESOLVED that Mayor, Council and the CAO be authorized to attend the G5 meeting that was held in Minitonas, MB on October 3rd, 2016.
CARRIED
9.9 to cancel Board of Revision
Resolution No: 2016.512
Moved By: Jason Sakal
Seconded By: Phylis Friesen
WHEREAS no appeals have been received for the 2017 Board of Revision;      
THEREFORE BE IT RESOLVED that the 2017 Board of Revision scheduled for October 18th, 2016 be hereby cancelled;
 AND BE IT FURTHER RESOLVED that the 2017 Assessment Roll be adopted as received.
CARRIED
9.10 to authorize payment for Swan Valley Snowmobile map advertisement
Resolution No: 2016.513
Moved By: Jason Sakal
Seconded By: Phylis Friesen
RESOLVED that the Town purchase an advertisement in the Swan Valley Snowmobile map for the cost of $150.00.
CARRIED
10 In Camera
Resolution No: 2016.514
Moved By: Jason Sakal
Seconded By: Phylis Friesen
RESOLVED that, pursuant to Section 152(3) of the Municipal Act, Council go into Committee and close the meeting to the public.
CARRIED
11 Out of Camera
Resolution No: 2016.515
Moved By: Jason Sakal
Seconded By: Phylis Friesen
RESOLVED that pursuant to Sections 152(4) of the Municipal Act this meeting be reopened to the public.
CARRIED
12 Adjournment
Resolution No: 2016.516
Moved By: Jason Delaurier
Seconded By: Lance Jacobson
RESOLVED that this regular Meeting of Council now adjourn.
CARRIED