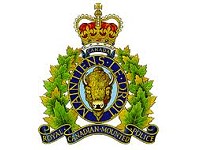 RCMP Media Release |
Swan River RCMP would like to remind everyone to Be Safe in School Zones. The Highway Traffic Act requires pedestrians to cross roadways by using crosswalks.
Please remember to use Crosswalks.
Let's keep our school zones and streets safe for everyone.
Below are the regulations from the Highway Traffic Act regarding the crossing of roadways by pedestrians.
Compliance with traffic control signals
88(1) Every driver and every pedestrian shall obey the instructions of a traffic control signal in accordance with this section, unless directed to do otherwise by a peace officer.
Crossing in crosswalks
88(2) Where, at any place on a highway, it is permissible for a pedestrian to cross the highway, he shall do so in the crosswalk, if any, that is established at that place.
Where pedestrians yield right-of-way
140(1) When a pedestrian is crossing a roadway at a point other than within a crosswalk, he shall yield the right of way to a driver.
Use of sidewalks required
143(1) Where there is a sidewalk that is reasonably passable on either or both sides of a highway, a pedestrian shall not walk on a roadway.
Compliance by pedestrians with signals
138 Except when a traffic authority has otherwise ordered, where traffic control signals are operating at an intersection, pedestrians shall comply with them in the manner provided in section 88.