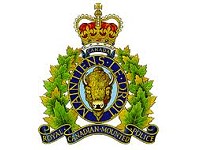 RCMP Media Release |
On October 7, 2016, just after 9:00 am, Swan River RCMP executed arrest warrants on three males in Swan River, Manitoba in relation to several connected incidents.

On September 17, 2016, Swan River RCMP were notified of an incident that occurred in the parking lot of a hotel in Swan River, where individuals attempted to bear mace others. This incident occurred September 16, 2016, between 11 pm and 2 am on September 17. In the course of this altercation, while those responsible for the spraying were fleeing, they hit two individuals with their pickup truck. There were minor injuries.
On September 17, 2016, just before 3:00 am, Swan River RCMP received a report of gun shots on 1st Street North in Swan River. When officers arrived on scene, nobody was present at the residence, but there were numerous holes in the front of the house. Investigation revealed this was a drive by incident, and it is believed to be connected to the altercation in the hotel parking lot.
On September 18, 2016, at approximately 8:30 am, Swan River RCMP received a report of a vehicle and structure fire located at a farm three kilometres west of Highway 10 near Bowsman, Manitoba. When officers arrived on scene of the house fire, two males were found injured. The two males, aged 19 from the RM of Swan Valley and 20 from the RM of Bowsman, had been sleeping, when several individuals broke into the residence. The two males were taken outside the residence, tied up and beaten. The vehicle was then set on fire, which spread to the residence.
Marvin David Flett, 51, of Swan River; Bradley Travis Kyle Flett, 18, of Swan River; Frank James Paul Guiboche, 40, of Roblin; Dale Garrett Genaille, 34, of Swan River; and Travis Wayne Howdle, 27, of Swan River have been arrested and charged with:
Break and Enter to Commit Offence (Aggravated Assault)
Aggravated Assault (x2)
Unlawful Confinement (x2)
Arson (x2 – residence and vehicle)
Use of Firearm in Commission of an Offence
Disguise with Intent to Commit an Indictable Offence
Conspiracy to Commit Aggravated Assault
Additionally and related to the two earlier incidents,
RCMP Emergency Response Team On Scene In Swan River
Swan River RCMP Arrest Two In Firearm Case
the same individuals have been charged with various other offences including:
Commission of Indictable Offence in Association with a Criminal Organization, Conspire to Commit an Indictable Offence, Instruct to Commit Offence for Criminal Organization, Careless use of a Firearm, Assault with a Weapon and Dangerous Operation of a Motor Vehicle.
Police are still looking for Jonathan Keith Ferland, 24, of Dauphin and Jedidiha Nostradamus Joseph Flett, 29, of Dauphin. Anyone with information is asked to contact Swan River RCMP at 204-734-4686 or call Manitoba Crime Stoppers anonymously at 1-800-222-8477, submit a secure tip online at www.manitobacrimestoppers.com or text "TIPMAN" plus your message to CRIMES (274637).